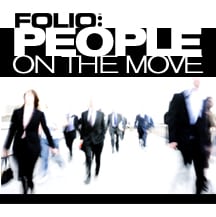 Bloomberg Media has promoted Keith Grossman from U.S. head of sales to global chief revenue officer, effective today. He replaces former CRO Paul Caine, who left the company in mid-July.
In this position, Grossman will lead the company's international multiplatform sales organization and develop innovative revenue models and opportunities in new markets. He will report directly to chief operating officer Jacki Kelley.
"He is a tireless leader, full of ideas and innovation which is what clients require most," Kelley told Adweek. "He knows how to front a sales force in order to bring the best ideas to clients across lots of different industries and at many different levels of agencies and clients."
Grossman joined the company in July 2014 as publisher of Bloomberg Digital and digital products. In November 2015, he was promoted to head of U.S. sales for the company. Previously, he served as associate publisher of Wired and Ars Technica.
---
Here are the rest of this week's people on the move:
Anne Urda is now editor-in-chief of Law360. Urda, formerly co-managing editor, was promoted to the role following last week's departure of EIC Cat Fredenburgh and co-managing editor Christine Caulfield.
Hearst Magazines UK has promoted Duncan Chater from group publishing director of Red, Esquire, and Cosmopolitan to chief revenue officer, effective September 1. Chater replaces Ella Dolphin, who will leave the company at the end of this month to serve as CEO of Shortlist Media.
Angela Matusik, director of branded content at InStyle, has announced that she will leave the brand on August 16, after three years with the magazine.
Slate Group has named Jason Santa Maria design director. Most recently, he was the executive design director for Vox Media.