Bloomberg Media's global chief revenue and chief partnerships officer Paul Caine announced yesterday that he is leaving the company after two years in the position, effective mid-July.
Caine joined the company from Westwood One, where he served as CEO. Previously, he served as EVP, chief revenue officer and group president at Time Inc.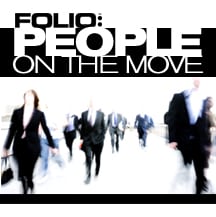 "With the global ad sales and marketing of Bloomberg Media now in a strong position, I am excited to share that I will be leaving Bloomberg to refocus and reprioritize my efforts. Those who know me are well aware that throughout my career I have delicately balanced a strong passion for our industry with a deep involvement in many creative, philanthropic, and entrepreneurial ventures that closely align with my passions and experience," Caine said in a staff memo.
He also revealed that he is leaving the company to further pursue some of his existing commitments.
In the interim, chief operating officer Jacki Kelley will assume his duties. "As some of us have experienced, there occasionally comes a time when you simply want to test yourself in a new way — especially after a successful run. Paul has determined that, for him, the time is now," Kelley said in a separate staff memo.
---
Here are the rest of this week's people on the move.
Quartz has announced several changes to its staff lineup. Johnny Simon will join the brand as photo editor on July 5, while Georgia Frances King will serve as ideas editor, starting July 6. The company also announced that Sari Zeidler will serve as global growth editor, effective July 11. Additionally, Elijah Wolfson and Eshe Nelson will join the company on July 25 as deputy editor for health and science overage, and markets and economics reporter, respectively. Furthermore, Quartz has promoted Alice Truong from Silicon Valley correspondent to deputy growth editor for Asia and India, effective in the fall.
Lauren Goodman has joined Wired in the newly created role of contributing style director, effective immediately. In this position, Goodman will focus on the intersection of fashion and technology across all of the brand's platforms. Previously, she held positions at Condé Nast Traveler, Style.com, VanityFair.com, and The Wall Street Journal.
Mashable has added Andrew Springer and Ben Fullon as director of growth and director of audience development, respectively. Springer joins from ABC News, where he was in charge of global social media, while Fullon joins from Vox Media where he served as director of paid media.
Amy Odell has been named director of editorial strategy for Redbookmag.com. Odell will retain her current role as Cosmopolitan.com's site director. Meanwhile, Ashley Mateo joins as site director for Redbookmag.com from Shape, where she served as digital deputy editor.
The New Yorker has hired Sheelah Kolhatkar as a staff writer. Kolhatkar joins the company from Bloomberg Businessweek, where she served as features editor and national correspondent.
Upworthy has announced that Charlie Wilkie will assume the position of president of sales. Most recently, Wilkie served as SVP of Guardian Labs, Guardian News and Media's branded content arm.
Chris Lehmann has been promoted from senior editor to editor-in-chief of The Baffler. He succeeds John Summers, who is stepping down from the position. Previously, Lehmann worked for Bookforum and Yahoo.
Complex Media has hired Alex Gale as executive editor. Previously, Gale served as senior editor at Billboard. He has also worked for The Source, Vibe Magazine, and BET.com.