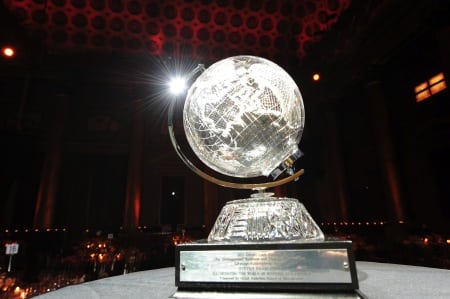 Earlier today, the UCLA Anderson School of Management announced the finalists for the 2016 Gerald Loeb Awards, honoring journalistic excellence in business and finance since 1957. Among this year's field, five magazine brands are represented across the twelve categories for consideration.
Bloomberg Businessweek's Peter Coy and Dimitra Kessenides are finalists in the Commentary category for their "Opening Remarks" columns. In the Explanatory category, Paul Ford's "Code: An Essay," also earned a nod.
Joining Coy, Kessenides, and Ford as finalists is Bloomberg Markets' Jason Clenfield, in the Feature category, for his article, "The Passport King."
Fortune's Peter Elkind is a finalist in the Investigative category for his story, "Inside the Hack of the Century."
In Personal Finance, Money Magazine's Donna Rosato, Kate Santichen, Alexandra Mondalek, and Shayla Hunter were named finalists for the article, "Aging's Costliest Challenge."
The Hollywood Reporter rounds out the list of magazine media finalists with "Studio Chiefs Unleashed: 6 Top Execs Spar Over Gender Pay, Sony Hack and 'Star Wars' Box Office," a by Pamela McClintock and Kim Masters, in the Video category.
Established in 1957 by namesake Gerald Loeb, founding partner of E.F. Hutton, the Gerald Loeb Awards have been administered by UCLA since 1973. Winners will be revealed at an awards banquet on June 28 at Capitale in New York.