'A Blatant Attempt to Bully Us'

Hedge fund drops legal action against AR: Absolute Return+Alpha.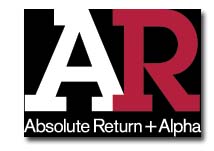 New York hedge fund Elliot Management Corp. has dropped its motion against AR: Absolute Return+Alpha to force the magazine to reveal the source who leaked a quarterly investor letter from the firm.
AR: Absolute Return+Alpha posted a story online about the letter on August 26 and planned a version for the September issue of the magazine. AR was expected to deliver an official response to Elliot's motion tomorrow.
AR has posted that opposition affidavit online here.
"The fact that they filed this notice of voluntary discontinuance means they knew their motion was meritless and would not succeed," AR attorney John Pelois says in a statement posted to the magazine's Web site. "It's clear that they totally ignored applicable precedent and privilege afforded under the New York shield law to reporters in New York.
In the statement, AR editor Michelle Celarier called the hedge fund's legal action a "blatant attempt to bully us." Last week, AR called the legal action "an unusual move," noting that it might have been "the first time a hedge fund manager has taken legal action against a publication in an attempt to uncover a source."
Elliot Management's petition alleges that the disclosure of the fund's performance would "cause significant harm to Elliot and negatively affect its competitive advantage in relation to other market participants." According to the New York Post, which first reported the legal action on August 21, Elliot Management Corp. requires investors to click a button agreeing to try to protect the confidentiality of the information they're about to view online and watermarks its printed letters.
Meet the Author
---