Bill Phillips Departs Men's Health as Shakeups Continue at Rodale

Executive editor Bill Stump will serve as an interim replacement.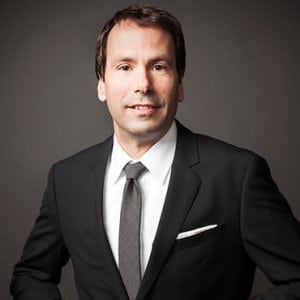 Rodale Inc. has let go Men's Health editor-in-chief, Bill Phillips, sources tell Folio:.
Phillips had been with the company for 13 years, arriving at Rodale from Time Inc. in 2003 as executive editor of Men's Health. He had served as vice president/editor-in-chief of the monthly title since 2012.
It's the latest in a string of high-level departures at the Emmaus, PA-based publisher since last fall.
Mike Lafavore, who helped launch Men's Health in 1988 and spent 12 years as its editor-in-chief before leaving Rodale in 2000, rejoined the company in September as editorial director.
Coincidentally or not, his latest tenure at Rodale has featured a high number of staff shakeups and moves aimed at cutting costs.
"It's been great for me to stay close to the brands and content and we're in the midst of a big transformation into a healthy lifestyle company, so it's been important for me to work closely with the editors-in-chief," company president Scott Schulman told Folio: at the time of Lafavore's arrival. "But I thought it would be good to have an editorial director to help me work on editorial strategy and issues that go across the brands."
Schulman's departure was announced just weeks later, alongside the revelation that Maria Rodale would be taking a more active role in the company's day-to-day operations. Rodale Grow, the company's content marketing group, and Running Times were both shuttered shortly thereafter.
Then, last December, several staffers left the company, including group publisher Chris Lambiase, senior VP Brian O'Connell, VP of operations Alex Klapwald, and senior VP Anne Alexander. It was then announced that Lafavore would then provide an added layer of oversight, with all of Rodale's top editors reporting to him. A month later, 40 more employees were laid off, including Prevention's editor-in-chief, Bruce Kelley.
Executive editor Bill Stump will take over Phillips' duties in the interim as the company seeks a replacement.
"A talented editor and a great business partner to Ronan Gardiner and many others throughout the company, Bill leaves Men's Health poised for continued growth and success," wrote Maria Rodale in a staff memo on Friday.
A source familiar with the situation tells Folio: it's possible Phillips was pushed out by Lafavore, whose new management structure has met friction inside the company.
Meet the Author
---