Bill McNulty

Publisher, Independent Retailer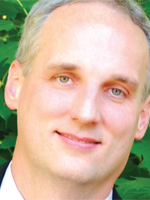 • McNulty has increased total revenue by 55 percent in a three-year span.
• The introduction of a revamped distribution plan has increased circulation by 40 percent.
• He increased cross-channel marketing revenues by 68 percent year-over-year.
• McNulty has helped increase Web traffic on all brands by 10 percent year-over-year.
Meet the Author
---