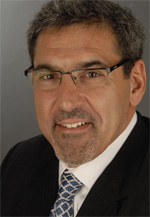 One key objective for traditional media executives is getting the right people. We look for creative, nimble, unconventional, entrepreneurial type people. Another big challenge is to develop new businesses under existing brands.
However, that expansion needs to be done carefully. It used to be that you could be aggressive in allocating a lot of resources. Today, you need to be careful in terms of what resources you put against an initiative and when the return on the investment will come.
At U.S. News & World Report, we announced recently that the magazine would stop printing a regular monthly magazine for subscribers in an effort to focus on the Web site. It will publish a series of single-topic issues that will be available on newsstands. What we did was decide to focus on a portion of what our brand did—namely rankings and reviews—while de-emphasizing traditional news and news analysis. It's a decision we made several years ago and it has taken us some time to get to this point. Today, rather than having a weekly magazine and a small Web site with pretty much 100 percent of its revenue coming from display advertising, we have a business model where 50 percent of revenue comes from display and the rest comes from licensing and lead generation. The logic was to get out of the commodity information business as well as the commodity revenue business. It's a transformation.
U.S. News and the Daily News are at different junctures of their development. U.S. News is turning the corner toward profitability, finally. We do the Web very well—we're on the digital frontier, if you will, there. Over the next 18 months, development in the social media and application world is where we see an opportunity. The Daily News has a huge news Web site and a traditional print newspaper. What you'll see is an integration of the digital and print teams where we can leverage what we're doing on both sides more effectively.
My main focus for both companies is to create more of a spirit of collaboration and teamwork. Rather than take an autocratic, top-down approach, we want to take a collaborative, bottom-up approach. We also want to make a lot of calculated risks but to be in a position where we can constantly make adjustments and remain true to the DNA of both brands. At U.S. News, the key focus is helping people make life decisions. The Daily News' key focus is to be meaningful for the middle-class New Yorker.
Another challenge is the financial investment that it takes for a brand to be in all places, on all distribution channels, at once. How can I diversify, be everywhere, and how can I do it without spending so much on limited resources? And where is the revenue return? That's the juncture where we're at.
I think a good portion of traditional media hasn't yet learned how to do a lot with a little. It took us four years to get to where we are now. We produce 50 times the amount of content with two-thirds fewer people.
Traditional media is just beginning to grasp now that producing content for the Internet is not like for print. What will eventually emerge is a better business model. But you can't think of it in old terms, of the amount of money you need to throw at something. People who grew up in the digital world are more resourceful. We've managed to integrate those folks with traditional journalists and everyone's learning a lot from each other. While the environment is challenging and difficult, people at our companies are both anxious and excited about what will come of all this.
Desiree Rogers, CEO, Johnson Publishing
Charles H. Townsend, CEO, Condé Nast
Henry Blodget, editor-in-chief and CEO, Business Insider
Don Pazour, CEO, Access Intelligence
Brian Rowland, president, Rowland Publishing

Greg Loewen, president, Emmis Publishing

Peter Johnson, CEO, Mining Media International

Ed Gillette, president and CEO, Scranton Gillette Communications