The Big Idea 2011

Seven top publishing execs discuss what's driving their businesses forward.

Tony Uphoff
CEO, UBM TechWeb
Content in multiple formats can drive customers along the emerging value chain.
TWO YEARS AGO, United Business Media split U.S. trade publisher CMP Media into four separate businesses, led by four co-CEOs. One of those companies—UBM TechWeb—consisted of 65 percent to 70 percent of the old CMP but today is a very different company, according to CEO Tony Uphoff.
"At the time TechWeb was formed, 70 percent of our profits came from print," says Uphoff. "Today, print is 10 percent of overall revenue and profits, although ironically we can still keep the largest magazine in the IT sector in InformationWeek."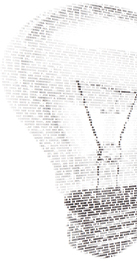 TechWeb came up with a foundational platform called "Curvanomics." "This was a clever way of articulating that myopic focus on audience and driving that audience up the value curve," says Uphoff. "Think of your audience as how many people you reach—then move them along that curve."
TechWeb also had to define the balance between media and business information—nearly 40 percent of the company's revenue comes from business information (paid content such as conferences, research and content purchased through analytics). "Part of the reason we wanted to look at that was the split between media and business information," says Uphoff. "This focus on audience allows us to develop this on a refined level."
Part of that approach includes making events (both live and virtual) the centerpiece and organizing other products around those assets. Nearly 50 percent of TechWeb's live event revenue comes from paid attendees. "We could use our reach in online and other areas to drive audience to events and move them up the value curve," says Uphoff. "The other thing is the amount of content we produce. We can capture that content digitally and move it around. If you and I were doing content planning—by setting a calendar of things we wanted to cover online, in print or digital issues—we could look at what people are paying for."
TechWeb's Enterprise 2.0 conference features panels led by InformationWeek editors, which in turn are showcased on InformationWeek.com. TechWeb will hold its first livecast with its Black Hat conference where people can buy a track and participate in it remotely. "We can use paid content tracks that work well to help us understand that this is clearly a topic that the audience is interested in," says Uphoff. "If they're willing to pay for it, that will pull it through rest of the format thematically."
Today TechWeb sees about 45 percent of total revenue from digital, 45 percent from live events and 10 percent from print. "Within each of those, we tend to think on revenue platforms as opposed to media platforms," says Uphoff. "There are three tributaries: traditional marketing (exhibition or sponsorship); marketing services with some level of customization and performance marketing or lead gen; and business information."
SWOT Analysis
Strengths: Online and events are up 20 percent and 25 percent respectively in 2010
Weaknesses: Print has fallen from 70 percent of revenue and profits in 2008 to 10 percent in 2010.
Opportunities: "Content may be king but apps will be the throne going forward."
Threats: Another collapse in the event market. 

John Marcom
president, Future US
Adjust newsstand draws and distribution, and tap into sophisticated client databases to bounce back from the newsstand collapse.
THE SHUTDOWN OF Anderson News in February 2009 plunged the newsstand efforts of many consumer publishers into chaos, but few were as affected as Future US. In 2008, Future US was among the top 20 newsstand publishers based on retail sales, according to a report by Folio: sister magazine Audience Development. However, in 2009, the combination of newsstand disruption and the drop in advertising around video games (which accounts for half of Future US's total revenue) forced the company from profitability.
In the first half of fiscal 2010 (ended March 31), revenue fell 10 percent to $33.5 million due in part to a 6 percent planned reduction in the number of published products and a 23 percent drop in advertising revenue. But the company is looking to bounce back, putting a new contract in place with Time Warner Retail and improving to a 2 percent circulation loss in the first half of fiscal 2010, compared to an 18 percent drop in circulation in the first half of fiscal 2009, despite 50 percent fewer specials.
"The combination of severe recession and the relentless digital advance has clearly left the industry reeling," says president John Marcom. "But these factors are forcing healthy change—the historic over-reliance on ad revenues to offset low consumer pricing for instance, has been shown to be barely sustainable during this recession."
In response, Future US has spent a lot of time thinking about the fundamentals—improving retail management, driving up pricing, improving cover designs and improving ad sales staff developments and relations with core customers.
Online, it's all about building better user experiences to increase engagement with core vertical sites. "We are particularly excited about the growth of a couple of new products," says Marcom.  "Guitar Aficionado, a luxury lifestyle title launched last year by our music group, is building readership fast and opening doors to advertisers such as Ralph Lauren and Porsche who never knew Future before. Our quarterly World of Warcraft: Official Magazine, published in partnership with Blizzard Entertainment, is leveraging decades of experience in games—we are marketing subscriptions exclusively online to World of Warcraft players, and shipping tens of thousands of fans around the world a lavishly illustrated magazine every quarter. The economics are very sweet."
World of Warcraft is not a newsstand product, it's a premium priced subscription product. The basic rate for four copies per year in the U.S. is $39.95. It's marketed almost exclusively online through World of Warcraft's own channels. "That means the conventional economics—the direct marketing, newsstand distribution—all fall away so you just have a very clean equation and you can put the investment against quality editorial," says Marcom. "Our customer publishing segment is up 24 percent in revenue in the first half of 2010 and that's another $500,000 of revenue."
Since last year's newsstand collapse, Future US has adjusted draws and distribution footprints. "The collapse was painful, but we've come out of it with a much surer grip on how we run the business," says Marcom. "We expect to see both some good gains in efficiency this year and also volume recovery across our core titles. Beyond that, I think the newsstand settled down to a much more predictable pace. We've done a lot of work to make draws more efficient and we've looked closely at the distribution of print, fine-tuned and restocked outlets that disappeared during the disruption last year and had another look at where we place copies. It's a lot of basic hard work for us looking at where we're putting the inventory."
SWOT Analysis
Strengths: Future US is defying the usual newsstand economics with custom titles and targeted distribution.
Weaknesses: Advertising revenue is down more than 20 percent.
Opportunities: Future US appears to have an inside track to becoming a true marketing partner with the games industry.
Threats: Ad revenue.

Deborah Fellows
founder, president, MyNorth Media
City and regional publishers need to stake their claim online, not concede the market.
DEBORAH FELLOWS LAUNCHED Traverse Magazine, which serves North Michigan, in 1981. She was 24 at the time and new to the industry except for a couple years at trade publisher Scranton Gillette. Since then, Traverse has gone from 500 copies distributed (and "running up spectacular debt") to a multi-media company called MyNorth Media that generates between $3 million and $4 million in annual revenue with a print readership of about 33,000, and renewal rates in the high 70 percentage.
Three years ago, Fellows realized the company needed to change. "We were cruising along as a magazine company, making 10, 12, 14 percent on $3 million or $4 million," she says. "But I started to get antsy about online. We needed to make a move, precipitated by hearing that everything was going local—Yahoo was going local, Google was going local—and I kept thinking city and regional magazines have local in our bones. It's not like we woke up one day and said the market is going local. We had to stand up and claim that online market for ourselves."
However, if national consumer and b-to-b publishers see an average of 8 to 15 percent of revenue coming from e-media, city and regional publishers are seeing an average of 3.5 percent to 5 percent of revenue from online, according to Folio:'s 2010 City & Regional Survey.
MyNorth launched a corporate Web site in 2008 (last month the site had visitors from every state and more than 100 counties). Today the site generates between 30,000 and 35,000 visitors per month, features 14,000 pages of content, 275 high definition videos and sold-out advertising inventory.
MyNorth also generates five e-newsletters (four monthlies and one weekly) designed to capture leads and sell subscriptions and other MyNorth products. The publisher also has its own social network (in addition to Facebook pages) with nearly 2,000 members.
MyNorth isn't just offering content online but offering its digital services such as Web site and development design and HD video to local clients. The publisher now generates between $300,000 and $400,000 in digital revenue per year. "We're doing it in every way possible not to give up this local message," says Fellows. "I don't know how we could continue doing that effectively only in print."
Still, Fellows says print is starting to bounce back, and after two years of hearing clients say "maybe next month," next month is finally here.
"When it comes to online, I think lot of us in city and regional are just laying down and we shouldn't," says Fellows. "We're very good at this. It doesn't look like there will be as much money in online as in print but I don't think print will go away. I think this is making our print brand that much stronger. 2010 is going to be a strong year for us, but like everybody else, we've got to be looking at how we turn these Web site visitors into customers."
SWOT Analysis:
Strengths: Relationships built through print can be transferred online as clients seek multi-media solutions.
Weaknesses: Selling out inventory and having an advertiser waiting list sounds good at first but it means potential revenue is going to waste.
Opportunities: "Magazines only work if they offer a mix of service and emotion. We're finding that's absolutely true of the Web and video well. A lot of people out there are doing the service component—throwing up directories—but they don't really get that you need that combo.
Threats: Major online media companies—Google, Yahoo, Yelp, AOL—entering the local online market.

Lewis Dvorkin
chief product officer, Forbes Media
Put news at the center of the social media experience for every brand.
BIG CHANGES ARE HAPPENING at Forbes and Forbes.com. In late May, parent Forbes Media acquired True/Slant—an entrepreneurial journalism site it helped fund back in 2008—from founder Lewis Dvorkin. The site launched a little more than a year earlier, built around a network of "expert" journalists who were paid on a flat-fee basis with a monthly bonus when traffic hit certain trigger points. As part of the deal, Dvorkin has moved over to Forbes as chief product officer, responsible for product and editorial operations across Forbes, Forbes.com, Forbes Asia, ForbesLife, video and other digital platforms, including mobile and tablets.
Dvorkin's big idea for the rest of 2010 is to integrate True/Slant's model of putting news at the center of a social media experience with the nearly 100-year-old magazine brand. "Forbes deeply believed in our model of a distributed news force of 'entrepreneurial journalists'—topic-specific experts who self-publish, self-market and are incentive-based," Dvorkin tells FOLIO:. "At True/Slant, we put news at the center of a social media experience, and Tim Forbes recognized the power of that early on. The opportunity to integrate the True/Slant model on a site as big and important as Forbes.com was both exciting and a validation of what we had achieved in such a short time."
Dvorkin says he is starting with a "re-architecture" of Forbes.com—of how it's produced, its structure, its user interface and design. "Forbes.com has grown so big so fast it's time to simplify things for a better user experience," he says. "In some ways, that growth has hidden so much of what Forbes has to offer."
But his plans don't stop there. In addition to promoting entrepreneurial journalism and the notion of incentive-based compensation, Dvorkin's priorities include building "a new kind of newsroom" that's focused on data analysis and audience development, creating opportunities for integrative conversational marketing and developing a scalable content creation model for both the Web and the magazine to cover verticals in-depth.
"Everyone wants to be successful, and Forbes helps them be just that by championing free enterprise and entrepreneurship," he says. "Our focus on wealth creation, investing and the capitalistic endeavors—powered by expert reporting, analysis and perspective—is a strong place to be in a world seeking voices they can trust."
SWOT Analysis
Strengths: Maintaining the magazine's mission of focusing on wealth creation, investing and capitalistic endeavors through expert reporting, analysis and perspective.
Weaknesses: Forbes.com grew too fast.
Opportunities: To open up its platforms to experienced contributors, consumers and marketers.
Threats: Like other media, the disruptive nature of technology.

Bob Cohn
editorial director, Atlantic Digital
Writers should interact and disagree with each other as well.
THE SUCCESS OF TheAtlantic.com has been dramatic and understandably highly-touted. The magazine said in early July that it set traffic and revenue records through the first half of the year. Although it declined to offer specific figures, it said advertising revenues generated at TheAtlantic.com and TheAtlanticWire.com increased a combined 166 percent over the same six-month period last year.
For the month of June, TheAtlantic.com generated 4.2 million unique visitors, the highest level the site has seen since the 2008 Presidential elections. TheAtlanticWire (which launched in September 2009) reported nearly 1 million unique visitors in June, an increase of 20 percent versus the previous month.
With numbers like that, it's almost hard to believe that anyone in charge would want to change anything. But that isn't so. In the face of so much success, Atlantic Digital editorial director Bob Cohn's big idea right now is to encourage his writers to interact with and, yes, disagree with each other more often. "Over the last year, as we redesigned and expanded the site (introducing more bloggers and creating an architecture based on subject-driven channels), I fear that we have drifted away from the notion of a conversation among writers," Cohn says. "Our growing as a site is no reason to lose our intimacy. To the contrary, we must recommit to the idea that we are a community of writers that talk to and occasionally fight with each other."
Creating and maintaining a site that to a certain degree is made up of dissenting voices, or "intellectual disarray," is what Cohn says makes TheAtlantic.com distinctive and invigorating for readers. "These kind of exchanges can be good for us, too," he says, "creating clarity about our journalistic values, and perhaps even driving views as readers ping from Andrew Sullivan to Jim Fallows to Jeff Goldberg and back again."
Cohn says he hopes those same values will extend to a new technology channel the group is launching later this summer. "Growing consumer demand for intelligent reporting and sophisticated analysis/commentary is a big opportunity for TheAtlantic.com."
SWOT Analysis
Strengths: A strong brand that is stocked full of editorial and business talent.
Weaknesses: Although it competes against several niche content creators, The Atlantic sees itself more of a general interest publication.
Opportunities: Targeting new ways to grow consumer interest in the brand. One example, Cohn says, is the launch of a new technology channel.
Threats: The market turns sour again, hurting ad sales and crimping its ability to grow.

Brian Ceraolo
EVP, Peerless Media
Let entrepreneurs take over brands from dying companies
FOR BRIAN CERAOLO, the dynamics of b-to-b publishing changed with the advent of the Internet in the mid to late nineties. Ceraolo was the group publisher of Reed Business Information's 
Supply Chain Group, one of dozens of group-level executives in the trade-publishing behemoth. And each of them had to wait in line for central support services to respond to the needs of a newly multidimensional media business.
"The big b-to-b publishing companies started to lose their advantages as the Internet began to play a larger role," Ceraolo says. "As soon as our clients started to realize the power of the Web, everything changed. At our company, it was up to the central IT group to help magazines capitalize on the need for online advertising. They started to mass-produce templates and online products. The problem was the people who worked on these projects didn't understand the individual markets. Plus, they were producing these products for so many magazines that you had to wait in line. And by the time certain products were developed for my group, they were no longer viable in the market."
Ceraolo's statement summarizes a major shift in b-to-b media. Mass, measured in markets served, magazines published, and revenue, once counted as an insurmountable advantage. It no longer does. Fifteen years ago, companies like Reed, Penton, Advanstar, Nielsen and others dominated, with brands in many markets. The strategy was that when one market is declining, others are growing, thus creating balance in the portfolio. Plus, a large central-services operation, encompassing circulation, production, marketing and especially e-media, could efficiently serve all the operating units simultaneously.
But the big companies found that large centralized operations mean most of the decision-making power is far from the served markets and that those closest to the markets struggle with the frustrations of slow-moving bureaucracies.
The upshot is that the big companies are now rapidly disappearing, in some cases being replaced by companies created by former employees. In Ceraolo's case, Reed announced in April that it was shutting down 23 titles, four of which were in Ceraolo's Supply Chain Group. Ceraolo, now EVP/group publisher, and other executives formed a new company, Peerless Media, and with backing from the Framingham, Massachusetts-based home-electronics publisher EH Publishing, acquired the supply-chain magazines from Reed.
"Our P&L is very different now," Ceraolo says. "Each brand at our former company was charged an allocation for centralized services. Over time, these groups grew both in size and number, and eventually ended up hurting our bottom line. It defeated its original purpose, because our total allocation became roughly the equivalent of the cost of 15-20 dedicated employees, and we only needed maybe seven or eight to do the same job."
What's the outlook for Peerless Publishing and the magazines Reed wanted to kill? "The handcuffs are off now, and we're free to continue to grow our online products at a much faster rate," Ceraolo says. "We will also be expanding our horizons into different aspects of media that traditional publishing companies don't currently play a part in. Our intention is to become a true, full-service company."
One other thing, he notes: "Our bottom line in our very first month was better than in any month last year."
SWOT Analysis
Strengths: Passion, market-knowledge, deep resources (from EH Publishing).
Weaknesses: Concerns about implementing controlled growth and not overextending themselves.
Opportunities: To dominate the space with intensified focus, branch out into new markets.
Threats: Emergence of online-only competition.

David Remnick
editor, The New Yorker
Resist conventional wisdom like "news wants to be free."
IN A WORLD where "content wants to be free," where the first question people ask when they're working on their business model is, "What Would Google Do?" can it be that the notion of paid content online is making a comeback?
The conventional wisdom stated (and still states) that in a new online content economy, with blogs, and Twitter and social media—all of it reliant on traffic, all of it dependent on "Google Juice," to use Jeff Jarvis' term—content MUST be freely accessible, and business models must be built on monetization of traffic, not content.
The problem with that conventional wisdom is that creating high-quality content costs more money than an advertising-only model produces. And it leaves magazines and newspapers in the laughably absurd position of offering for free online what they charge premiums for in print.
This year, some media companies are getting more vocal about charging for their content. Rupert Murdoch has been forceful about not giving in to the "content wants to be free," dogma, and Journalism Online, which has a modified paywall concept, has hundreds of affiliates signed up for trials.
But the biggest recent splash by far was made by David Remnick, the editor of The New Yorker, when he said that given the choice between giving his content away for free or being called clueless and out of touch, "I opted for clueless." As reported in the New York Observer, Remnick, speaking at breakfast for advertisers and some reporters at Condé Nast headquarters in New York, told the group that there had been many stages of Web evangelical thinking, most of which were accompanied by a stampede mentality—if you don't go along, you were a dinosaur, you didn't get it. "I was going to be damned if I was going to train 18-year-olds, 20-year-olds, 25-year-olds, that [content] is like water that comes out of the sink," Remnick said.
In the end, according to the Observer, Remnick said the endgame has to be something like this: "Whatever formula we come up with, it has to be easily explained. You get this for that. And that's it. It's simple."
SWOT Analysis
Strengths: A clearly defined rationale for having a paywall.
Weaknesses: Remnick's model still represents a divergence from orthodoxy.
Opportunities: A successful online subscription model is essential for financial success.
Threats: The conventional wisdom might be right after all, and The New Yorker will find itself in irrelevant backwater in the world of online information.
Meet the Author
---