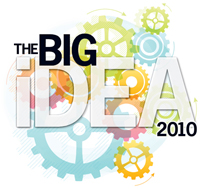 We all know that the top strategic priority this year isn't really "online," or "lead gen" or "events," it's flat-out survival. Planning for the future now means the next fiscal quarter, not the next five years.
But that doesn't mean publishers are curling into the fetal position. In this article, a mix of publishing executives share their ideas and plans they are putting into place as we move into the second half of the year, as well as frankly assess the strengths, weaknesses, opportunities and threats facing their companies.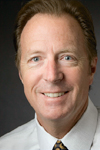 Steve Churm CEO | Churm Media
Churm Media is enjoying an unlikely renaissance. As publisher of five titles tied closely to the new home market in Orange County, California, Churm saw 20 percent of its revenue disappear over an 18-month period.
The response was cost reduction (headcount shrank from 54 to 35 full-timers) and an aggressive digital push, including a $350,000 investment in Web redevelopment. "We've had Web sites since 2000 but they were exactly what you find in the magazine," Churm says. "By the end of 2006, we said if we didn't advance what we were doing on Web, we'd be in trouble."
Churm revamped its sites, put them on a common CMS and began an aggressive e-newsletter push. "We started a daily e-blast called OC Metro that's tripled traffic to our Web site," Churm says. "Our greatest fear was we'd bleed our e-mail database from people not wanting to hear from us every day. We had some of that initially but now we have a better than 12 percent open rate. We're generating $1,000 per week in advertising."
Meanwhile, Churm added staffers with a better skillset and is using up to 10 interns on the content and production side.
Online revenue has grown by triple digits every month so far this year, according to Churm. "Every dollar we bring in online is equivalent to $2.50 on the print side in terms of cost of opportunity," he adds. "We're finding our stride in terms of monetization—we may finish 2009 with 10 percent of total revenue coming from digital and I suspect by the end of 2010 we could be at 22 percent. A year ago we were at 1 percent."
The biggest challenge is getting sales staff to push online and in response Churm offers digital commissions that are about 10 percent higher than print. "I'm willing to invest now to get them across the digital divide," he says.
Still, Churm realizes he's walking a thin line with staffing. "How long can a small media owner ask people to continue to give the hours they're giving? I've heard 'a raise in this economy is just having a job' but at some point people burn out. How do we address that? Right now we don't have more money to send their way."
SWOT Analysis
Strengths: An aggressive digital push has resulted in triple-digit online revenue growth each month.
Opportunities: Regional markets are clamoring for digital.
Weaknesses: Razor thin staffing.
Threats: "We really don't know what's out there 90 days from now."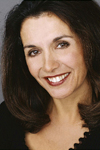 Stephanie George President | Time Inc. | Advertising Sales and Marketing
Time Inc. has gone through its share of streamlining, which included several rounds of layoffs that lasted into early 2009. But with all of that behind it, the company is now lean enough to put a strategic focus on the digital side of the operation.
This renewed focus is what Stephanie George, president of advertising sales and marketing, points to as a new strength for the company. "It's important to point out the restructuring of the company," she says. "That's been the primary focus of this past year and now it's so much easier to navigate when the company is streamlined and focused."
To that end, Time Inc. has announced or hinted at a number of new initiatives—paid content models, for example—and George highlights the April launch of the Axcess ad network solution as a critical initiative for the year, and beyond.
Launched at the peak of broad publisher interest in the ad network concept, Axcess corrals all of Time Inc.'s Web assets into one umbrella network designed to make the buying process easier and emphasize the company's brand strengths. "We're being asked for higher accountability in our media partnerships, digital budgets are expanding, and there's more trial going on in the digital arena," says George. "We wanted to see if we could activate across our branded assets in an efficient way."
The network, says George, combines the brand recognition of Time Inc. properties along with robust behavioral targeting backed up by the company's research and insights division. Essentially, marketers can avail themselves of pre- and post-campaign behavioral studies and analytics to help them dial in their targets with the network's 26 million monthly unique user reach across 26 Web sites. "The difference is, unlike a [third-party] ad network, you know where you are and you know who your audience is," she says.
SWOT Analysis
Strengths: "We have huge audiences—103 million in magazines, more than 26 million in digital."
Weaknesses: Print. The publishing division is perpetually speculated as a spin-off from Time Warner.
Opportunities: "We streamlined."
Threats: "When you have the business scale that we do, your competitors are that much bigger—that's something that we're conscious of at all times."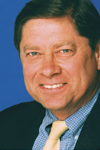 Jim Vick Publisher | IEEE Spectrum | President | Association Media and Publishing
Association magazine publishers have long waged the battle of getting enough resources from their organizations while trying to adapt to the changing publishing model.
"Our big idea is refocusing the mission of SNAP … changes that will enable us to better serve the needs of our members going forward in light of the issues we're all dealing with in today's publishing/business environment," says Jim Vick, publisher of IEEE Spectrum and incoming president of Association Media and Publishing (formerly Society of National Association Publications).
According to Vick, the new name and repositioning will help accomplish several goals, including better enabling the group to focus on emerging markets and to focus on professionals who connect with association members in and outside of print publishing.
Vick says association publishing remains undervalued by many marketers, "simply because it's the product of association publishing," and as a result carries "undeserved negative baggage." He says this happens because association media often is defined by its commercial competition rather than by association media sellers, or because commercial competition is entrenched and the buying habit is hard to break. "The entire publishing industry is in flux, perhaps creating an ideal time for association publishers to assert themselves to 'earn' greater monetary engagement by marketers."
"Volunteer and staff association management must remain committed to their magazines and alternative media by maintaining the nerve to stay the course by continuing investment in providing their members with high quality media products," Vick continues. "Associations are not immune to the complexities and challenges of operating fiscally responsible publishing operations. It's up to the publishing professionals in these organizations to work closely with volunteer and staff management to interpret opportunity, define monetary resource requirements, protect the viability of the publishing franchise and manage publishing operations in a fiscally responsible manner."
SWOT Analysis
Strengths: Publications are valued as members' top benefit of membership—and tangible result of paying dues.
Weaknesses: Undervalued by marketers. Limited resources.
Opportunities: To better articulate the proofs that marketers require.
Threats: For-profit competitors. Inability to capitalize on internal opportunities.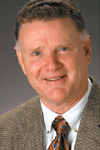 Mark Lefens President and CEO | Marketing & Technology Group
As advertisers clamor more and more for detailed metrics—and publishers concede—Marketing & Technology Group (mtg) president and CEO Mark Lefens says that the company has the advantage of a "very deep profile on our readers." And it's mtg's fully-authenticated site and metric-driven leads that he anticipates will drive business into next year.
"Our online growth focuses on user registration, as well as serving ads contextually on our site. This means they are served against specific categories of content that advertisers purchase," he says. Lefens considers the next step for mtg to be a paid online model. "Since we are a content-centric company, I think we are in a good position for this," he adds. In addition to paid content and utilizing deeper contextual Web advertising, he also hopes to make a real-time information push via mobile a consumer option for mtg's Plate franchise (part of mtg's Foodservice Group). "We'll also be looking for partnerships and other areas to apply this model," he adds.
Meatingplace, Poultry and CarneTec form mtg's second group, MPC, which generally sees revenues run around 60 percent print and 40 percent online. Compared with the first half of 2008, this year's revenues are flat, with print slightly down and Web slightly up.
Lefens also anticipates results from its three year initiative (2009 is year three), which have focused on improving content and design across multiple platforms.
Changes specific to its print products—like enhancing body paper stock from 45# Orion to 50# Somerset, raising trim size from 8 x 10.75 to 8.5 x 10.75 and adding a UV coating to its 100# cover stock—are just part of the overhaul, which also involves moving news stories and back-of-the-magazine products from print to online. Lefens hopes to further the distinction between "what should be in print and what should be online," he says. "Our research shows that magazine readership is up 10 percent despite the tanking industry."
SWOT Analysis
Strengths: Full authentication on its sites will deliver real-time leads. Internal integration of both print and Web.
Weaknesses: Lack of scale may cost mtg against established competitors in the foodservice marketplace.
Opportunities: Instituting a paid content model and a mobile push for real-time info.
Threats: Limited funds for development in marketplace.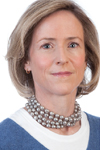 Sarah Chubb President | Conde Nast Digital
Conde Nast Digital in July announced it spun out GQ and Details from the Web-only destination brand Men.Style.com. The move is the latest in an ongoing initiative to peel off individual brands to put the emphasis back on a site's direct lineage to its print counterpart.
GQ.com and Details.com will go live in October. What's left of Men.Style.com will be merged into the new GQ.com site. The strategy will continue into 2010 when the company expects to break Vogue out from Style.com into its own Web site.
This signals a softening of the portal strategy, but not a wholesale departure. Epicurious.com still lives on and the women's portal, Style.com, will not go away either.
What CND has discovered is their flagship brands are better off as standalone Web sites. Men.Style.com began to overlap with GQ's editorial mission and compete with Details, says Sarah Chubb, president of Conde Nast Digital.
And early this year, when Conde Nast consolidated its digital assets from CondeNet into Conde Nast Digital, there was an accompanying reexamination of resources. "It nudged me and the senior team to look at all the products to optimize them as their own businesses—looking at the advertising opportunities and doing as much as we could with limited resources," says Chubb.
While the Men.Style site was performing well—40 percent growth in unique visitors in 2008 over 2007 and 45 percent growth again in 2009—it was becoming clear that the GQ brand was subsuming Men.Style. Most importantly, there were revenue opportunities, particularly with GQ, that could be optimized by spinning the sites off.
GQ's share of traffic was 35 percent, much higher than the 10 percent the other magazine brands contribute to their portal sites, says Chubb. Additionally, GQ simply has more cache among the ad community. "[Men.Style] is successful with reader growth, but this was a very specific business decision to take advantage of the biggest advertising upside."
SWOT Analysis    
Strengths: Giving a flagship brand the air it needs to breathe re-establishes it with its audience and reconnects the print-to-Web lineage.
Weaknesses: Breaking up a portal could be perceived as a ceding of market control. And if the analytics aren't fully leveraged, marketers could lose their enthusiasm.
Opportunities: Advertisers crave GQ's cache.
Threats: Other players could move into similar areas with broad destination sites.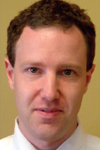 Dan Blank Director of Content Strategy and Development | Reed Business Information
When asked what his next big idea was, Blank replied, "I'm not looking for one anymore. I'm getting back to the basics."
For Blank, who has spearheaded the growth of RBI's blog network and worked closely with the editorial and the Web operations groups over the last three years,  "getting back to the basics" refers to the company's online editorial strategy. "I'm not a numbers guy, but I'm huge on Web analytics and search," he says. "It closes the divide between the editors and the people they serve. It can get complicated, so it's a big focus I'll have going forward."
With a goal of further integrating Web analytics into RBI's brand strategy, creating and setting benchmarks, and measuring what's working and what's not, at the core of that focus, Blank says, is the journalist. "In terms of revenue, the role of the journalist has dramatically changed," he tells FOLIO:. "There's been a profound shift in that they are now the marketers. They're not only responsible for creating content. They now have the responsibility of sharing that message, creating social media groups and looking at Web analytics."
This shift was addressed three years ago through the creation of RBInteractive, RBI's digital division. As part of the division, Blank encourages editors to rethink their blog strategy, test new ideas and partner with the sales and marketing teams to foster a better understanding of the industries the company serves. Once best practices are established, they are then shared across the company.
Blank's goal is to continue to build roadmaps for RBI's Web properties as well as its social media offerings. "It's all about creating communities," he says. "It's fascinating the amount of social media tools that are at your disposal. Despite the changes we're going through, journalists are more powerful than ever."
SWOT Analysis
Strengths: B-to-b media is perfectly situated for online. Blogs, social media are a great way to reach niches.
Weaknesses: "We are a large company with a lot of moving parts, so change can come more slowly, requiring an iterative process."
Opportunities: "Our industries are much more willing now to create and share. We're no longer questioning whether social media should be a part of our brand."
Threats: There are a lot more competitors online and they can pop up with very little overhead, especially as the economy downsizes.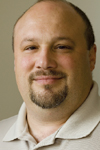 Jeff Myers VP | General Manager | Meredith
The media industry has been buzzing about behavioral targeting for a while now, but according to Myers, contextual advertising should not be overlooked. "When you collect folks around a brand, you create an environment that thrives from an advertiser's perspective," he says. "For example, if you have a group of people who are diabetic and you reach out to them with content that is relevant, the response to the advertising will be very high."
Myers has been collecting people around brands via content for some time now—and with great success. Diabetic Living, which launched as a print magazine two years ago, gained such following that a Web site was added this year—DiabeticLivingOnline.com last month had 350,000 unique visitors and four million page views.
Meredith did the same for its Mixing Bowl brand, but in the opposite order—the company took its successful social media site for cooking enthusiasts and spun off a print magazine. "Mixing Bowl is a good example of what we're doing in a broader sense," Myers tells FOLIO:. "We're building products around audience that have a unique passion."
Myers says the inspiration came from seeing the quality of the community that was rapidly growing—the site currently has 26,000 members, 15,000 recipes, 200,000 unique visitors and two million page views. The company felt that offering a print magazine was not only a way to extend the brand, but also a way to reward members and to get them to spread the word.
Myers added that Meredith has a number of economic advantages that allow the company to explore the print sector. "We have an infrastructure, deep pockets and not a lot of the costs associated with starting from scratch," he says. "Our next goal is to just expose what we're offering to a larger audience."
For Diabetic Living, the company is planning to build a series of branded events as well an annual awards feature for the top-rated diabetes-friendly foods.
SWOT Analysis
Strengths: The power of the Better Homes & Gardens brand, which "resonates with consumers across platforms and products."
Weaknesses: The pace of economic recovery could threaten rate of growth.
Opportunities: The ability to quickly grow market-leading digital properties.
Threats: The rapidly changing environment on and offline creates threats for those that fail to lead.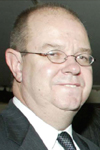 Donald Pazour CEO | Access Intelligence
When its ad revenue plummeted more than 30 percent in the second quarter, b-to-b publisher Access Intelligence was forced to undergo a significant reorg. Casualties included a staff reduction and the folding of Aviation Maintenance. But out of this shakeup emerged a plan based on generating subscription and event revenue to advance the company into 2010 and beyond.
Looking ahead, CEO Donald Pazour expects AI to continue to expand its "funnel model," with e-media, no-cost community, social media and job boards at the top. "As you move down the funnel, the cost of entry rises to include assets like a store, educational and training resources, and an awards program. As you go even further down the funnel, readers can find premium information," he says. This premium data is subscription-based, and ranges from $60,000 to $120,000 annually. Pazour hopes to expand AI's premium information offerings, as well as reader spending.
For Pazour, subscriptions are key. "Over 52 percent of our revenue is subscription-based," he says. Of this revenue, 65 percent comes from institutional subscriptions. Pazour recognizes the potential of higher renewal rates from institutional subscriptions over individual subscriptions, and plans to grow these in the coming year.
Access Intelligence's July acquisition of Contexto Media, a Salt Lake City-based firm offering information products and software for the medical coding market, will help bolster the company's offerings, as well as its subscriber base. (Contexto is almost 100 percent subscription-based, he says). Pazour anticipates growing subscriptions a total of 8 to 12 percent in 2010.
Another goal is to establish all of AI's events as must-attends in their respective markets. And with revenues from its two biggest shows up in 2009 over 2008—and two recent energy market event acquisitions—he says AI's "re-sign is trending for growth again in 2010."
SWOT Analysis
Strengths: Information created from proprietary data and analysts is not subject to advertising volatility.
Weaknesses: Paid information hinges on b-to-b publishers employing e-media techniques and not falling back on practices used for controlled circulation magazines.
Opportunities: Acquisitions will bolster subscription-based assets and ramp up must-attend event offerings.
Threats: Pressure to utilize relationships and intellectual capital before competitive e-media pure plays catch up.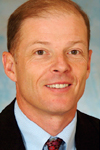 F. Blair Schmidt-Fellner President/CEO | Endurance Business Media
Print and online have swapped roles at Endurance Business Media, which serves the home market, with print acting as a marketing tool for the Web sites. "The magazines still get picked up, all 20 million of them," says CEO F. Blair Schmidt-Fellner. "They point you to the Web and almost a third of our traffic comes from people looking at the cover of the magazine."
However, monetizing Web listings can be a challenge in a market where the major real estate associations put up listings for free.  "When real estate brokers go online, it's usually code for 'We're not spending anything,'" says Schmidt-Fellner. "It's hard to draw ad dollars when they can list on Yahoo for free. My guess is spending by real estate agents is down 40 percent."
Endurance targets a higher-end crowd with its print and online products. "Our premise is that only higher-end homes buy an integrated package that includes the magazine and the Web site," says Schmidt-Fellner. "We have more visitors that make over $150,000 in household income than any other realty Web site."
Schmidt-Fellner warns that online competitors are different from print competitors. "You have to set up a  strategy that addresses them separately," he says. "What wouldn't be helpful is, 'I have a print product, I'm moving it online.' We were already dealing with higher end listings in print and placing those copies in zip codes and areas where people of affluence picked them up. We're only the sixth largest home site with 1.3 million uniques but all of our SEO efforts are designed to attract people who can afford $400,000 homes."
Endurance has frachisees that cover the U.S. and the publisher charges its partners royalties for the print and online components.
Products can't be static, particularly online. "The franchises actually sell the product to agents and they break it down into print and online as well," says Schmidt-Fellner. "Each year it's important to find really valuable things online that are new, sellable and helpful."
SWOT Analysis
Strengths: Products targeting a more select audience than the association listings posted for free.
Weaknesses: A market under severe pressure.
Opportunities: Offering 360 degree viewing opportunities online, with print serving to market the Web.
Threats: "When real estate brokers go online, it's code for, 'We're not spending anything.'"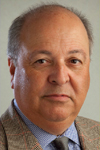 Jim Casella CEO | Asset International
After serving as CEO of RBI U.S. (Cahners), then as vice chairman until January 2007, Jim Casella took the helm of global financial information publisher Asset International as chief executive late last year.
Since then, Casella has been busy trying to grow the business by looking at possible acquisitions. His idea for the remainder of the year, like a small handful of other private companies with strong balance sheets, or backing from private equity, is to take advantage of strategic assets for sale. "We view Asset International as a platform company to build upon," Casella says. "We like their mix of products which include print and online information products, a strong event portfolio, primary research, and a data and analytics property."
In June, AI acquired The Trade Ltd, the London-based publisher of The Trade and other products targeting institutional investors and the buy-side electronic trading community. At the time, Casella said the deal was the first in "a series of global media acquisitions" for the company, and that his space is particularly primed for deals. Casella said he'd like to quickly grow revenues to more than $100 million. (The company is still below the $100 million mark.) "It's still early, but I trust that we will reach our target by 2010," he says.
Part of AI's growth is marked by its expansion into digital, and data and analytics businesses, like The Trade. Print will become a smaller percentage of revenue.
"We are looking to move all parts of the business to common digital platforms that are responsive to customer needs," he says. "For example, we have added a very strong Webinar program for PlanSponsor that is packaged into a strong lead generation program for our customers. Stephen Moylan, who worked with me at Reed Business and International Data Group is working hard to make certain all of our properties are accelerating their digital strategy."
SWOT Analysis
Strengths: A customer focus with a market sector that is looking for more transparency, something information businesses can provide.
Weaknesses: AI covers a market that's been seriously hammered in the downturn.
Opportunities: More global growth facilitated by a strong branding program.
Threats: A failure to execute against its growth plan, combined with a longer economic recovery than anticipated.