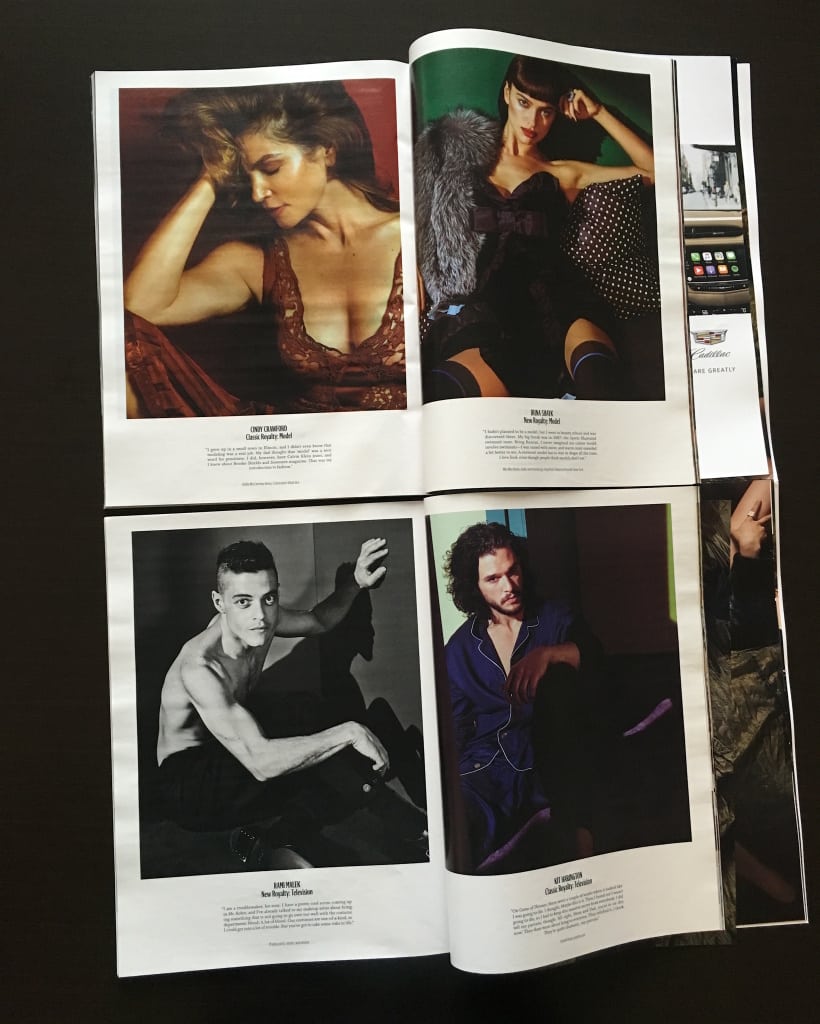 For October 2016, W magazine made it a double. The oversized Condé Nast fashion glossy, known for its candid and adventurous celebrity photoshoots (Tom Hiddleston in his undies, anyone?) produced its latest print issue with two sides and 11 different covers.
The result is a viscerally amusing (and sometimes confusing) double feature with multiple four-paneled editorial pieces, and a poster-sized back cover dedicated to Burberry. It takes a cleared-off kitchen table to experience the full layout of the issue (you won't take it to the beach), yet there is something rather fun about flipping through it.
Certainly W's format experimentation is a draw to consumers who appreciate the brand's inclination to be ahead of the curve. But with 95 percent of its 458,873 circulation coming from subscriptions, spicing things up can mean a lot more for ad revenues than it might for rate base.
Just how much more? The double-sided, his-and-hers issue led to a 15 percent growth in print revenue for October.
With W publisher Lucy Kriz as our guide, flip through to see how the brand used collectable print to draw in the advertisers.