Beware 'Carbon Neutral' Paper Claims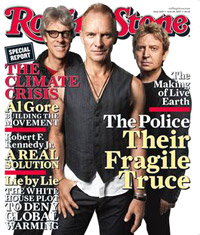 I don't believe in "carbon neutrality."
It is not a helpful concept-some would argue it is deceptive-and there is no clear or agreed upon definition. Publishers who want to be environmentally responsible stewards should view claims of "carbon neutral" paper with suspicion. Such paper most likely doesn't offer any environmental benefit and can be a marketing risk.
A recent report from the Sustainable Forest Product Industry (SFPI) working group makes the claim that "carbon neutrality" can be achieved by burning tree parts, or "biomass," to generate energy for paper mills. SFPI acknowledges that burning trees releases carbon into the atmosphere, but through convoluted logic argue that this is OK, because the trees sucked up the carbon from the atmosphere in the first place. Tree burning merely "recycles" the carbon, SFPI happily concludes.
This is not CO2 neutral. In fact, tree burning is double whammy for the environment: not only does the tree stop absorbing carbon from the atmosphere, it now contributes carbon to the atmosphere. Perhaps burning trees for energy produces fewer CO2 emissions when compared to the burning of fossil fuels. But "fewer" is not the same as "neutral." In the best case "carbon neutral" may mean more efficient energy production. In the worst case it is just an exercise in semantics.
The reality behind the semantic is that tree burning emits a greenhouse gas, CO2, into our atmosphere.
So beware of paper suppliers who pitch "carbon neutral" paper. Using this paper would be an environmental and marketing mistake since such paper would not protect the environment nor communities and may endanger the publication's image and marketability.
Read Larry Light's CMO Strategy piece and view the three-minute video of Seventh Generation's president Jeffrey Hollender in Advertising Age that encourages companies to adopt sustainable practices but also warning them about participating in hollow marketing claims.
Here are the companies that are part of the SFPI working group that produced this report:
Aracruz
Grupo Portucel Soporcel
International Paper
MeadWestvaco
Metsäliitto Group
Mondi
Nippon Paper Group
Norske Skog
Oji Paper
Sappi
SCG Paper
Suzano Papel e Celulose
Stora Enso
Weyerhaeuser
I told you my bias in my very first blog. What might be bias of these pulp and paper manufacturers?
For more on the Magazine PAPER Project, click here.
Meet the Author
---