Magazine media companies spent 2018 navigating the still-changing industry by working to find their footing following mergers and acquisitions or constantly searching for new ways to engage advertising partners. But through all the turmoil and upheaval on the revenue side, editors' abilities to produce good journalism has not wavered. With the importance of factual reporting at an all-time high and audiences obsessed with spotting fake news, writers and editors are focused on producing not only well-reported news content, but also long-form pieces that speak to their readers while also informing audiences of the important stories going on in the world.
From political profiles to obscure science explainers, we asked seven editors from around the industry to select their favorite story from 2018 and explain why that piece stood out to them among all of the magazine media content from the past year.
---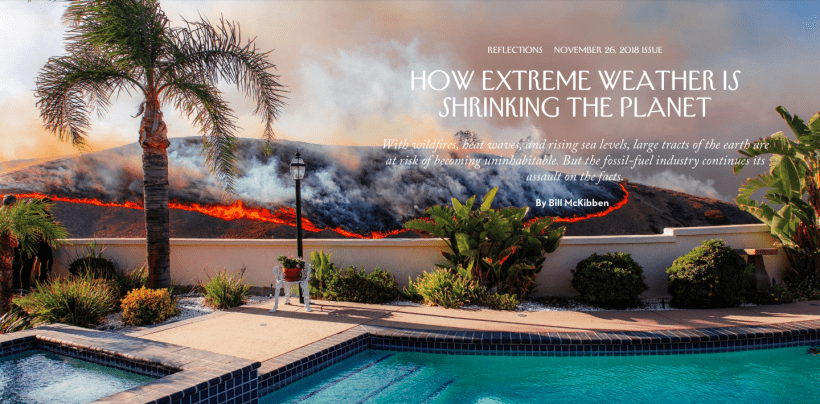 ---
MEL ALLEN—EDITOR, YANKEE MAGAZINE
"How Extreme Weather is Shrinking the Planet" by Bill Mckibben for The New Yorker, and appeared in the Nov. 26, 2018 print issue as "Life on a Shrinking Planet."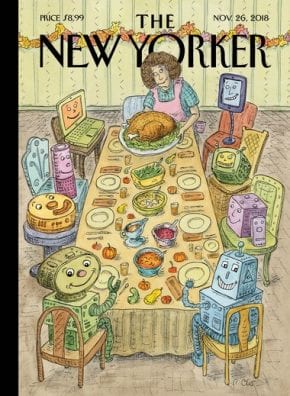 While I cannot choose a single "favorite" magazine feature (the quality of long-form narrative writing in so many of the titles I read remains reassuringly high), I have decided, instead, to consider the one feature I would most want everyone to read and reflect on. For me that would be "Life on a Shrinking Planet" by Bill McKibben that ran in the Nov. 26 issue of The New Yorker.
Thirty years ago, McKibben published "The End of Nature" in The New Yorker, one of the first lengthy reports to a wide readership about what scientists were warning about what was known as the greenhouse effect. Now, after a lifetime of writing, organizing tens of thousands of people to march for climate change awareness, and actively protesting the political apathy towards making the hardest choices, he found himself writing this while "California is ablaze…"
What McKibben achieves here is giving us a pull quote in every paragraph—a compression of facts about a warming Earth that is happening at "a scale and pace of change so profound as to call into question whether our current societies could survive it." And this: "As a team of scientists recently pointed out in the journal Nature Climate Change, the physical shifts we're inflicting on the planet will `extend longer than the entire history of human civilization thus far.'" And this one I am still trying to wrap my head around, since it is so astonishingly graphic: "The extra heat that we trap near the planet every day is equivalent to the heat from 400,000 bombs the size of the one that was dropped on Hiroshima."
When my magazine, Yankee, profiled McKibben for a special March/April environmental issue, I asked the writer, Richard Conniff, to focus on how McKibben keeps going, how he continues to be the voice for so many of us about the looming climate crisis, when three decades after he started, the planet has suffered its hottest years, its most destructive storms and wildfires. "Life on a Shrinking Planet" is the answer: he keeps sounding the alarm, in prose that at times reads as a poetic elegy to the natural worlds he loves, because he must. There is no other choice.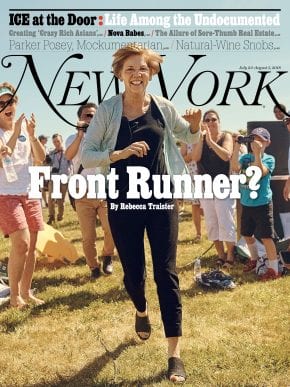 STEPHANIE MEHTA—EDITOR-IN-CHIEF, FAST COMPANY
"Leader of the Persistence: Elizabeth Warren's full-body fight to defeat Trump." by Rebecca Traister for the July 23, 2018 issue of New York Magazine and online for The Cut. 
The editors at Fast Company are still talking about Rebecca Traister's profile of Elizabeth Warren in New York magazine, specifically the scene in which Traister describes Senator Warren's penchant for cutting the bottoms off the cheap sweaters that she buys in bulk. Traister is often praised—justifiably—for her deftness as an essayist and big thinker. But she's also brilliant at capturing seemingly small moments that are insightful and telling. I suspect more than a few people found themselves wondering about Warren's viability as a presidential candidate after Traister planted the image of the senator taking a pair of scissors to a bunch of $13 cardigans.
---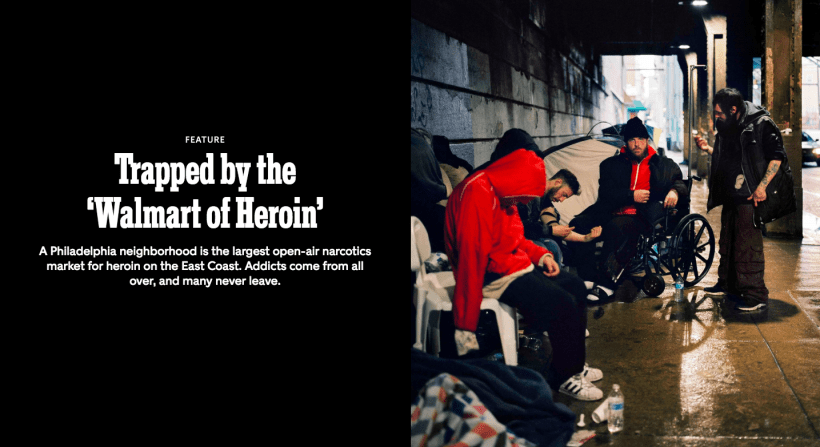 ---
ELLEN CARPENTER—EDITOR-IN-CHIEF, HEMISPHERES and EDITORIAL DIRECTOR, THE NATIONAL
"Trapped by the 'Walmart of Heroin'" by Jennifer Percy, published for the online version of The New York Times Magazine on Oct. 1o, 2018 and appeared in the Oct. 14 issue of the Sunday Magazine as "Badlands."
I was blown away by Jennifer Percy's New York Times Magazine feature about a Philadelphia neighborhood dubbed "the Walmart of Heroin." Sure, we've all read plenty of stories about our country's narcotics epidemic, but hers is so much bigger and more powerful than the typical "drugs are bad" story we see every week. She looks at the problem from every angle: the addicts themselves, the city officials trying to clean things up, and the residents who can't take it anymore. It's depressing stuff and it doesn't have a happy ending, but it needs to be read.
Percy does a wonderful job not getting in the way. She lets the people share their stories, their emotions, and then she supplies the facts and the basic color. Her "color" is straightforward, but powerful. She doesn't clutter things with flowery adjectives or try to manipulate you. Here's one bit that struck me: "There were already about 30 people in the lot, injecting, defecating and sleeping. One of them, Krista, 30, told me she started using heroin after she was raped in college. She was crouched over a lavender purse cleaning a crack pipe and wore a T-shirt that said 'Perfect is Boring.'" The little detail that this woman was wearing a shirt that said "Perfect is Boring" breaks my heart.
Percy talks to countless people and you can't help but have sympathy for all of them: the Iraq vet who got addicted to heroin after getting injured by an I.E.D., the mom who can't let her kids play in the snow because she's afraid of the buried needles, the EMS workers tired of saving people who are just going to overdose again the next day. The material, the honesty she gets from these people is astounding.
This is a problem that isn't going away any time soon, but humanizing it, like Percy has, will help. Or at least that's the hope.
---
STEPHEN ORR—VP, GROUP EDITORIAL DIRECTOR and EDITOR-IN-CHIEF, BETTER HOMES & GARDENS
"What Termites Can Teach Us" by Amia Srinivasan for the Sept. 17, 2018 issue of The New Yorker.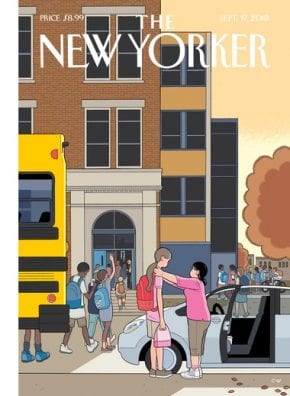 I read a lot of news these days. Articles zip through my news feed with a relentlessness that feels obsessive, if not exhausting. That's why I'm grateful for The New Yorker. Not only does the magazine publish the deep political, cultural and society-changing deep dives that give me the broader context I want, it also has long been famous for multi-thousand-word stories on smaller, arcane topics like a mysterious death at a Brooklyn maraschino cherry factory or hyperpolyglots (people who speak lots of languages).
These arcane pieces offer a respite for my monkey brain. An instant pause button to stop and think. If you'd asked me before last Sept. 17 if I was longing for a 6,500-word article on termites, I would have said, "No, but thanks." However, Amia Srinivasan's report has stuck with me for her ability to take a tiny, microcosmic thing, such as a termite, and turn it into something epically cosmic and insightful. The first line "New termite colonies are founded on windless evenings, at dusk, after the rain" takes me instantly to a faraway place. Srinivasan follows up with a wide-ranging discussion of the natural history of termites. As you would imagine, their society is unbelievably complex, centered on a bloated, immobile queen the size of a thumb that can live for decades (longer than any other insect) as she lays hundreds of millions of eggs.
These fascinating creatures have been studied for centuries by scientists looking for helpful hints for the success of our own societies. Freud thought termites represented "the perfect sublimation of the individual will to the demands of the group," a concept that can quickly head to a dark place. Srinivasan reveals the complexity of the insect's wood-digesting gut biome. Their sub-colony of symbiotic microbes is found nowhere else and is the envy of engineers and energy experts who envision potential bacteria-produced energy sources. Termites are also master architects and builders, erecting giant mounds out of small balls of mud and wood pulp. These structures are more than nests. They are the lungs and humidifiers for the colony—filled with climate-controlling passageways and indoor fungal gardens tended as a food source. And by the way, for all the termite haters out there, only 28 of 2,600 species are property-destroying pests. Even with our extermination efforts, Srinivasan notes we are unlikely to win—termites collectively outweigh humans 10-to-1.
I could go on and on. And if you'd sat next to me at dinner last year, I might have filled your ear with fun facts about termites as well as some key discoveries from another bug-themed New Yorker piece by Kathryn Schulz on the scourge of imported stink bugs ("Home Invasion," March 5, 2018) that included the memorable line: "Along with cheap yoga pants, mass layoffs, and the recent surge in nationalism, the brown marmorated stink bug is a product of globalization." Proving once again, sometimes it's the small things that can really broaden our horizons.
---
STACY ADIMANDO—EXECUTIVE EDITOR, SAVEUR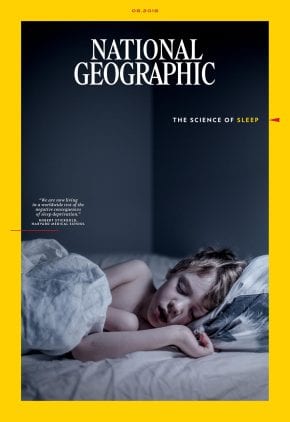 I'm so grateful and fired up that 2018 was a year in which we honed in relentlessly on critical issues like our country's plastic addiction, our government's corruption and women and power (and also powerlessness). But the first thing that popped into my head when I pondered magazine stories I'd read and loved this year was Matthew Teague's "Inside the Murky World of Butterfly Catchers" from National Geographic's August issue.
The piece takes you into the world of the rare butterfly trade in the forests of the Indonesian island of Sulawesi and through many parts of Asia, mostly by way of the tale of one collector, Jazmin Zainuddin. At times, getting swept up in Teague's stunning descriptions of these winged insects' dimensionalities and colors feel as if you are reading a novel, and you momentarily forget it's real life that he's describing. (It's fascinating and also oddly comforting that humans have tried to reproduce the colors on some species but only just come close.) But what I love about this piece most—and about much of Teague's writing—is that he's not afraid to let emotion share space within his reporting. I had much to learn factually about the minutiae of endangered butterfly collecting, but allowing yourself to feel in awe of something is equally rare and precious.
---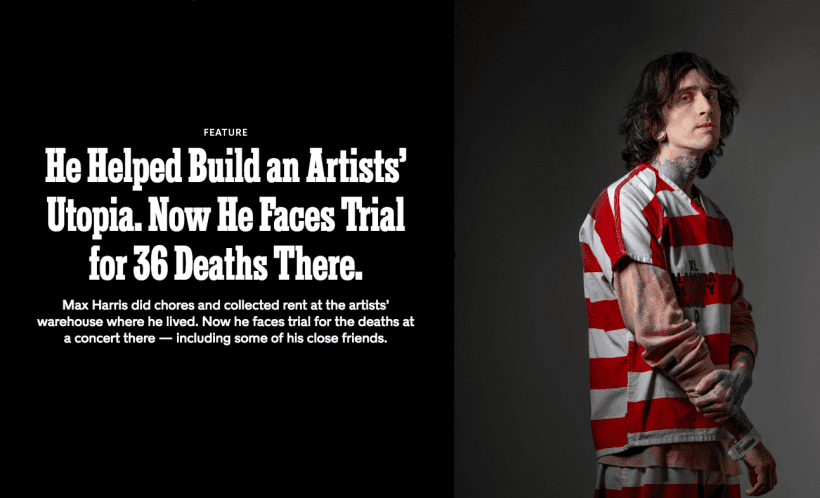 ---
ADRIENNE LAFRANCE—EDITOR, THEATLANTIC.COM
"He Helped Build an Artists' Utopia. Now He Faces Trial for 36 Deaths There." by Elizabeth Weil, published for the online version of The New York Times Magazine on Dec. 12, 2018 and appeared in the Dec. 16 issue of the Sunday Magazine as "In the Ashes of Ghost Ship."
I am in awe of Elizabeth Weil's story for The New York Times Magazine about the 2016 Ghost Ship fire in Oakland, California. This is the rare work of journalism where every element sings in equal measure. The depth of Weil's reporting is astonishing; the narrative structure is captivating; and her writing is lovely. No sentence is wasted.
Weil offers a gripping account, yes, but also a layered one. Multiple narratives unfold simultaneously. There is the story of an isolated catastrophe that turns out not to have been as idiosyncratic as it first seemed to be. There is the story of Max Harris and the question of his culpability for the fatal fire. There are the stories of the individuals who built their lives in the warehouse, so vividly reconstructed through Weil's reporting and writing. And there are the stories of 36 people killed in the fire, and the grief that forever radiates from such a loss.
It's a terribly sad story, and an important one, beautifully told. I will never forget it.
---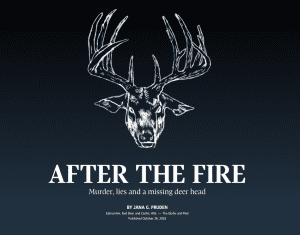 JOE BROWN—EDITOR-IN-CHIEF, POPULAR SCIENCE 
"After the Fire: Murder, lies and a missing deer head" by Jana G. Pruden, published Oct. 26, 2018 for The Globe and Mail.
I'm a sucker for true crime, especially when it takes me somewhere unfamiliar. This story ticks both boxes, and it's beautifully told—both in terms of writing and also in its digital presentation. The piece includes deep local reporting, including killer interviews (that's not just an expression) and police interrogation footage—tons of first-person gold.