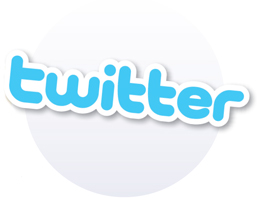 Twitter is becoming an essential tool for business media editors, as part of their reporting, shaping their products, and connecting with their markets in new ways. Recently I analyzed how editors are using Twitter across Reed Business Information, and I heard some really interesting stories. Today I want to share three of them.
Twitter: Making Our Products Better
Library Journal Managing Editor Heather McCormack launched an e-newsletter in October 2008 called BookSmack! Since that time, she has used Twitter to continually shape the content of BookSmack!, calling on her mostly librarian followers to be involved in the process.
Heather would dig into the performance metrics for her newsletter every three to six months, and would use that data to ask questions of her Twitter followers. For instance, one update was something like: "You all like Books for Dudes. What else would you like to see Douglas write about?" This led to a suggestion from one follower for "read-togethers," that is, books that couples can literally read together. Heather added this to BookSmack! This gave her readers the ability to shape the newsletter.
Heather has used Twitter to announce column launches like Graphic Novels Prepub Alert and Book Cheer, as well as to give followers a heads-up about forthcoming coverage. Sometimes she gets feedback that shapes the columns she is working on.
She has also used Twitter as a primary research tool, often asking her readers questions. She tries to ferret out a certain segment of followers, asking who works a certain role or is focused on a certain topic. Then she would ask those people specific questions. This allows her to interact with her audience in small ways each day, even though she is actually sitting in a gray cubicle in New York City.
She may ask a question like: "What are your views on ebooks, librarians? Why are you all so quiet on this?" This allows her to shape how she covers ebooks in the newsletter. For that topic in particular, librarians had a lot of concern, which caused Heather to work more closely with Digital Book World to address the needs of librarians in the ebook debate. She felt that the feedback she received via Twitter was more honest than she had seen elsewhere.
But one experiment didn't work at all. Heather tried to create a Twitter focus group, organizing a group of 10 or so librarians to agree to discuss topics that she posted for them. A great idea, but it is hard to organize folks via Twitter, and there are no threaded conversations. This is one benefit that a service like LinkedIn has over Twitter – plus the ability to archive and find content easily.
She is even working on an article that will be authored by three of her Twitter followers. Overall, it was really nice to see how Heather used Twitter as a tool that can be integrated into the larger process of product development.
You can follow Heather McCormack on Twitter here: @hmccormack
Twitter: Bringing Media Brands Closer to their Audience
The editorial team of Packaging Digest used Twitter to meet up with their readers in person. It was the last day of a big tradeshow, and the eve of editor Linda Casey's birthday. After the show ended, she and editor David Bellm decided to go out and celebrate.
Linda polled her Twitter followers to find the location, then Tweeted again saying they should come meet the editors of Packaging Digest at the LAX Nightclub. As she tells it:
"That night, LAX had a wait time of at least an hour, and the club was a virtual sea of people. I still remember our surprise and delight to see the first follower seek us out. Once the first PD reader reached us, he tapped me on the shoulder and introduced himself by holding up his badge from the trade show and pointing to the PDA I was using to tweet. He was the first of many readers who spent the last night of show with Packaging Digest."
In addition to the many other benefits of Twitter, this is just a small but meaningful way that social media has can bring a media brand closer to their audience.
You can follow the editors of Packaging Digest here: @PackagingDigest
Twitter: An Essential Reporting Tool
Calvin Reid is a senior news editor at Publishers Weekly, where he has been for more than 20 years. He now finds Twitter to be an essential tool in reporting for a variety of reasons. Calvin tells it in his own words:
I use Twitter to follow a wide variety of professionals in book and comics publishing at a time of great change and new ideas. It allows me to get insights into the activities and thoughts of a wide range of professionals in the areas that I cover. In addition I'm able to build an audience by broadcasting my own responses to the issues in the areas that I cover. I believe Twitter identifies me (and my publication) as someone involved, knowledgeable and engaged with the industry. Twitter is excellent for getting an early sense of what groups of professional are thinking and it's usually the first place you find out about breaking news.
The recent battle over e-book pricing at Amazon is a good example. I heard about Amazon removing the buy buttons from Macmillan titles on Twitter first and we were able to respond quickly with our own story.
At the recent Digital Book World, you could get instant reaction to a speakers presentation from a wide range of professionals that I follow. Much the same this past summer when it seemed that Gay and Lesbian books were being removed from Amazon, I heard it on Twitter first.
You can follow Calvin Reid on Twitter here: @calreid
The lesson is this: Twitter has moved beyond the hype, and is being integrated into the fabric of media in nuanced ways. What is intriguing is how well suited it is to niche markets and B2B communities.
If you work for a business media brand, and you are tiptoeing into social media, and just using Twitter broadcast your own articles, then I imagine you are doing your competitors a big favor. Let them build personal connections with your market, let them evolve their products to meet a world engaged online, let them not just experience the challenges, but the benefits.
Want to know more about how to leverage Twitter, check out "The Pros and Cons of Twitter." Have questions about Twitter in business media? Give me a call, I'd love to chat: 973-981-8882. You can also follow me on Twitter: @DanBlank.