Bekkedahl Resigns as Rodale Group Publisher

Is leaving traditional publishing to pursue digital, new media opportunities.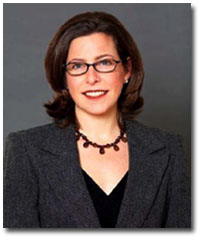 Publishing's migration away from print has lured another major industry player to the digital side.
Rodale Inc. said late Tuesday afternoon that executive vice president and group publisher MaryAnn Bekkedahl [pictured] has decided to leave the company to pursue "digital and new media opportunities." According to Bekkedahl, now is the right time to make the jump.
"While I've enjoyed participating in this whirlwind of new media evolution through my role at Rodale, I now believe that the time is right for me to engage in these emerging trends in a new way," Bekkedahl said in a statement. "One of my proudest achievements at Rodale was building such a strong and talented sales and marketing team, and I know my colleagues will continue to serve our clients with the same creativity, innovation and service that make them the best in the business."
When contacted by FOLIO:, a Rodale spokesperson said details regarding a replacement for Bekkedahl were not immediately available.
Bekkedahl joined Rodale in 1992 as a sales representative at Prevention
and later served as senior vice president and global brand director for
Men's Health. As EVP/group publisher, Bekkedahl oversaw the sales and
marketing teams for Rodale's stable of magazines, including Men's
Health, Women's Health, Prevention, Runner's World, Bicycling, Running
Times, Mountain Bike, and Organic Gardening.
Through the first nine months, the majority of Rodale's titles saw double-digit ad page losses—the biggest coming from Prevention (down 27.9 percent compared to the same period in 2008), according to PIB figures. It was followed closely by Bicylcing (-26.3 percent), Men's Health (-24), and then by Runner's World (-16.5) and Women's Health (-15.7).
Organic Gardening, the only other Rodale title tracked by PIB, saw ad pages increase 1.4 percent during the period.
Meet the Author
---