Behind TEN's New Supersite Portfolio

Group launches fourth brand hub in the last year.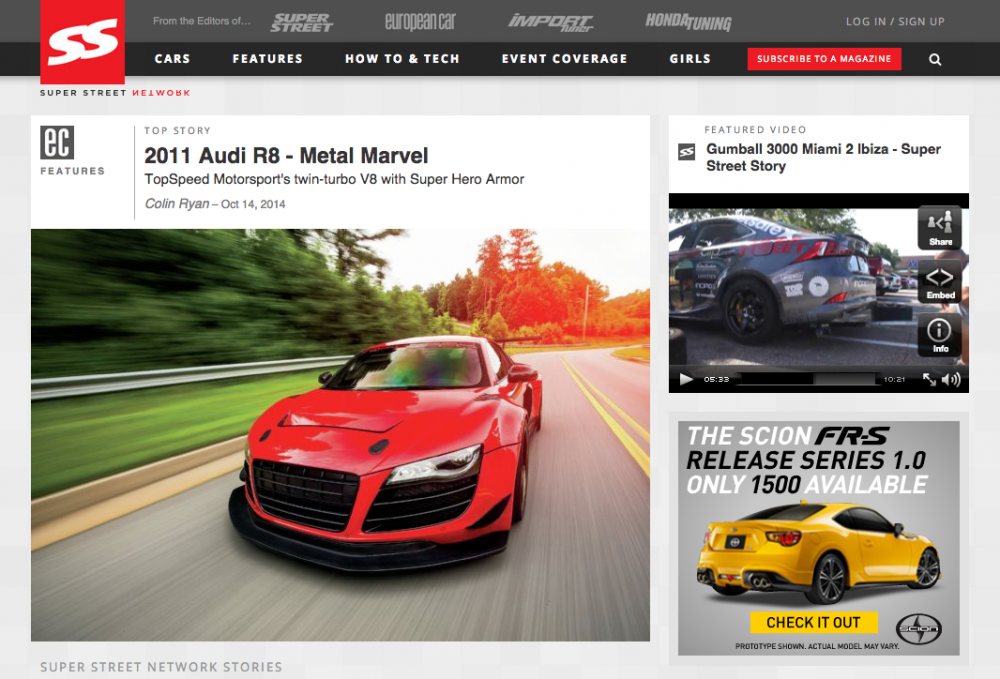 TEN: The Enthusiast Network has found a way to get more bang from its buck, launching a series of brand hubs that are resulting in traffic spikes with minimal changes to content strategy.
The group rolled out its fourth "supersite" last week, the Super Street Network—a collection of content from previously independent brands Super Street, European Car, Import Tuner and Honda Tuning, now housed under one site and brand name.
"We had great brands, but individually they were not reaching critical mass," says Angus MacKenzie, TEN's chief content officer. "The supersite concept allowed us to aggregate the content in a way that allows us to reach critical mass. It also allows us to focus our energy and resource to significantly improve the product and the user experience."
The company says its three other supersite projects—Super Chevy, Mustang 360 and Four Wheeler—have each seen double-digit year-over-year traffic increases versus the combined totals for their individual brand pages.
Editorially, the sites continue to run similarly to how they had been prior to the supersites, but, operating at four or five times the scale, there are obvious synergies in play. TEN has designated brand managers to handle that overlap and to optimize distribution by monitoring trends in real time.
The team has been able to leverage those traffic spikes from a sales perspective without losing the ability to target specific, niche audiences, MacKenzie says.
"We can still sell based on specific brand content and sections within the network," he says. "We also have the ability for our partners to target based on audience behaviors that align with their objectives for reaching market segmentation."
TEN has plans to launch another supersite for its hot rod portfolio later this month, and says others are in the works for early next year.
Meet the Author
---