TEN: The Enthusiast Network, whose brands include Motor Trend, Automobile, and Hot Rod, among several others, enters 2017 with a clear but ambitious goal.
"We want to be the most powerful automotive media company in the world," CEO Scott Dickey tells Folio:.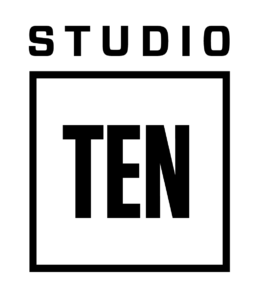 Key to achieving that, says Dickey, is an aggressive expansion of its video production arm, which the company launched in 2014 and subsequently nurtured into a robust operation, comprising over 50 employees and a 30,000-square-foot Los Angeles studio.
The studio, formerly known as "MindOverEye," was rebranded "StudioTEN" last month in an effort to more closely align it with TEN's overall corporate structure.
"There was always a concern that having our own production studio might be a threat to our agency partners, so we wanted it at arm's length," says Dickey. "But branded content has become such a huge part of the equation that it no longer made sense to have [the studio] differentiated."
On top of a new name, StudioTEN also has a new face. Concurrent with the rebranding, TEN brought in renowned advertising executive Jerry Solomon, whose credits include the Emmy-winning Ad Council campaign "Love Has No Labels," and, most notably, Apple's famous "Get a Mac" commercials, which Adweek named the "campaign of the decade" in 2010.
Solomon, who will oversee StudioTEN as managing director, was chosen because of his deep understanding of how to create content that resonates with consumers while still delivering a brand message, according to Dickey.
Folio: sat down with Solomon to learn more about the future of branded content, original video production, and how he plans to use his commercial experience to bring StudioTEN to new heights.
---
Folio: Coming over from the advertising side of the industry, what attracted you to TEN?
Jerry Solomon: I had been in the commercial business for 20-plus years. It was always a talent sell, and it was also an interruptive medium. When you make TV commercials as long as I have, it was purely executional. You sat there and the stuff that you made was just going to go on TV, and it was going to be that stuff in between shows that people didn't really like. I could see it in the way the budgets were and our interaction with agencies — you started to feel very outdated.
The relationship between consumers and brands and that interaction was changing. My two teenaged daughters do not watch TV commercials. They may watch branded content if it's interesting to them, but they like a non-interrupted experience. I wanted a challenge to figure out what was part of the future, and TEN offered that to me.
Folio: What are some ways in which that relationship between consumers and brands has changed?
Solomon: You can't be a part of the interruption; you need to be a part of the experience. We have to make stuff for an audience and in a brand voice, and we have to make it authentic. It's really a combination of audience, idea, and execution. I think they used to live in sort of mutually exclusive worlds, and now they all need to be interconnected.
Folio: So is it safe to say that we can expect branded content to be a major focus for StudioTEN going forward?
Solomon: The original programming stuff that we do is remarkable. We have nine programs that go across our YouTube channel, which has the largest automotive audience out there: over 4.5 million subscribers. People are watching these things in crazy numbers. Brands want to go ahead and be a part of that experience.
One of my biggest challenges is determining how a brand gets their voice into that arena, not just in the original programming, but also across advertising, delivered to that enthusiast in a way that's authentic and genuine and doesn't interrupt their experience. We're going to make a lot of that stuff: original programming, branded content, with events and social around all of it.
Folio: Is it a challenge to balance delivering a client's message while also providing value to your audience?
Solomon: The best clients are the ones that realize that they want to bring value to the audience. They have to think of themselves almost as programmers with a brand message. It's definitely a challenge to say, "We know that you want to promote this car, but let's find an entertaining way to do it that feels holistic or seamless to our audience."
One of the greatest compliments on anything I've ever been involved in was when The New York Times did a piece about the Mac and PC commercials. Having executive produced all of those spots, when they did an article saying, "The best series on TV is a commercial," they saw that campaign as almost interstitial programming that worked alongside broadcast TV.
That's what we want to create in a digital experience, where the best brands come to us and say, "Take something with our car, make it fun, connect our brand to your audience, and feel that you're giving them something that's not just interruptive."
Folio: What are some of your initial plans for building out StudioTEN?
Solomon: We want to be the ultimate destination for video in automotive and action/outdoor. The investments we're going to make will be in greater creative talent. We're definitely looking to create partnerships in high-tech spaces like VR and AR. It's about us connecting our original programming and branded content with our audience across platforms. So it's going to be an investment in both talent and new technology.
Folio: What kinds of new talent are you looking to bring on?
Solomon: We're agnostic. If there's somebody at Motor Trend who has a great, authentic voice and wants to jump onto the filmmaking side, I'd say bring them on. Likewise, if I've got somebody who is a great filmmaker but wants to get more into the car world, bring them on, too. That's what's great about this place — I've got a group of creatives here who not only ideate, but execute. We might have someone sitting in the room who comes up with a great concept, and then when it comes time to execute it, that person might go ahead and direct it. We're really seeing projects all the way through, with a singular voice.
When it comes to talent, if someone's got the right attitude and loves telling great stories, I don't care if you come from Timbuktu or Motor Trend. I can teach people about the business and about content creation, but there's certain innate talent you can't teach. I base it on the individual. It's not about just trying to find the cheapest solution.
If we continue to serve our audience, it will continue to grow. If it continues to grow and we're communicating with them the right way, then brands will be interested in working with us, because we own that group who really feels we are authentic.