Behind Teen Vogue's Multiplatform Ad Sales Strategy

VP and publisher Jason Wagenheim on social, mobile and really big campaigns.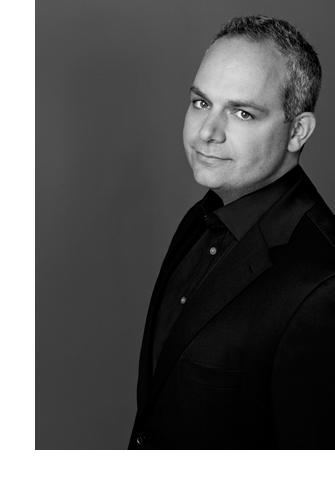 In driving ad sales, publishers are often required to think big. It's not just about taking a multiplatform approach, but creating tent-pole programs that almost have their own gravitational pull, generating increases across channels and attracting new categories. That combination has helped Condé Nast's Teen Vogue boost pages nine percent in August and September this year. Here, Jason Wagenheim, who's been the brand's vice president and publisher for two years, describes how programs like Back to School Saturday, Fashion U. and the Insider app harness Teen Vogue's highly social, mobile and fashion-forward readers to break 21 new accounts and the automotive category, which the magazine had never done before. Through it all, Wagenheim emphasizes the core element of every campaign—print.
FOLIO: Teen Vogue serves a demographic that's particularly dynamic on digital platforms. How are you advising brand partners on the best ways to reach your audience digitally, but without diminishing print's role?
Jason Wagenheim: Print still remains at the center of everything we do and where we still not only command the largest audience, but most of our revenue. But that's just where the conversation starts for us and our advertising partners. The most successful programs we've created are rooted in print, but have strong digital, social and now mobile extensions that all work together and connect with our consumer 24/7, on any platform. It sounds counterintuitive, but that doesn't mean you have to be everywhere all the time. It's about picking the right mix between print, digital, social, mobile and experiential to tell whatever story an advertiser wants to tell.
FOLIO: Your demographic also carries a lot of influence—what are some specific ways the brand is harnessing that influence to both broadcast its content and drive innovative campaigns among your brand partners?
Wagenheim: One of the most unique things about our core audience is not just the influence they have, but the rate and propensity at which they can share it. Because of social media—more specifically when social went mobile with the invention of the smartphone—this generation has influence greater than any prior. We've really made a big investment in our social strategy to not only create positive social chatter for Teen Vogue, but for our advertising partners. One very successful example this year was our 10th Anniversary "It Girl Night In Parties." We enlisted 150 of our most voracious readers from around the country to simultaneously host a party for 10-15 of their friends to celebrate our 10th. They received a trunk loaded with product from our advertisers, then took to Facebook, Twitter and Instagram to post and share their experiences with Teen Vogue and the participating brands, all by simply using the same hashtag. The old model would have limited us to that party, in that market, with just those 15 girls. Now we have the power to bring our community together all at once and tap into their networks of hundreds and thousands of friends or followers. That's incredible power for us to harness for our partners.
FOLIO: Unlike most magazine brands, your audience is particularly at home on social platforms, presumably making it easier for Teen Vogue to capture some meaningful ROI on social. Can you describe how you're doing this?
Wagenheim: We're one of the top 5 magazine brands on Instagram and we just passed 2 million on Facebook. That, along with our Klout score being the highest in the fashion magazine set make our social media strategies and credibility very compelling for advertisers. Word of mouth is such a big factor in a brand's success right now, so we're spending time and money on programs designed to get our audience talking about brands they love on social media. One example is our Keds photo challenge on Instagram this past summer, where users had to post photos inspired by themes Keds provided. Both Teen Vogue and our audience posted thousands of photos inspired by fun themes like "stars and stripes" or "first day of school." We basically just tapped into both the platform and the behavior that our audience was doing on daily basis—using Instagram and participating in photo challenges—but we organically wrapped a brand around it all.
FOLIO: On the flip side, print ad pages are strong as well. What are some specific initiatives that are leading to the paging increases?

Wagenheim: Our two big tentpoles, Back-to-School Saturday and Fashion U., are all tied to significant print investments from our partners and driving much of our growth this year. The wonderful thing about these programs in particular is that while print is core, they have heavy digital, social and mobile extensions that are all designed to support the print components. I oftentimes position these programs as "print dressed in digital, social and mobile," because they become more well rounded and attractive for advertisers when packaged this way—and that's made our print business much more healthy.
FOLIO: Describe the Back-to-School Saturday program from a business perspective–why it was set up and how you executed on it. Are big programs like these an absolute necessity these days to draw in more brands?
Wagenheim: This program is among the most important and relevant that we've ever created. Simply put, there was a big hole in the back-to-school season and retailers for whom the season especially mattered were challenged by the downturn in the economy, a hard-to-find Millennial shopper and an increased competitive landscape coming literally from all over the world. We developed BTSS to rally the fashion, retail and beauty industries together, get behind one massive promotional day, and do everything possible on our side to get our readers out shopping. Our overall success these last two years is due in part to BTSS—we've been able to both grow existing business and break many new accounts because of it. I think big programs like this—when relevant and executed well—are especially critical to being successful these days. We intend to make it bigger and better each year from here.
FOLIO: In the two years you've been Teen Vogue's publisher, has the ad category mix changed? What are some new categories that have emerged that now want to target the teen girl demo? And how has the ad category landscape changed, if at all?
Wagenheim: Most of our business comes from fashion, retail and beauty, our big three. We've seen a big lift in the prestige beauty category in particular, and the nail category overall within beauty is experiencing tremendous growth from which we and our competitors are benefiting. But we're also breaking big new business. For instance, we hadn't carried automotive advertising in our 10-year history until this year, when we partnered with Toyota on a massive integrated campaign to help educate teens about the dangers of distracted driving. Not only did it drive significant revenue in 2013, it was a very natural and organic partnership for us to get behind as a brand, especially considering how serious and important the topic is for our audience.
FOLIO: How have you tied your Insider App to business opportunities? The app presumably caters to your most loyal readers, how are you able to leverage this with your brand partners?

Wagenheim: Insider is not just an app, but a mobile Web platform and a mobile companion to Teen Vogue magazine. Our audience ostensibly Crazy Glues their phones to their hands so it was important for us to find a meaningful way to be there too. We've had nearly 100 brands participate since its inception in August 2012, we have more than 500,000 users and we're fully committed to it each month. It's not just a stunt to get advertisers in an important issue, it's a fully integrated editorial and marketing vehicle. It's helped drive print and digital revenue and brands who participate are generating more likes, shares, video/slideshow views, pushing deals and driving bricks-and-mortar store traffic for using Insider. Insider will be an even bigger part of what we do in 2014, especially around year three for Back-to-School Saturday.
Meet the Author
---