Behind Playboy's Sweaty Super Bowl Party

Pats? Giants? Who? An inside look at the hottest ticket in the desert.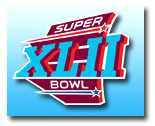 On Friday morning I'll be flying out of sunny Newark, New Jersey and heading to Phoenix for the Super Bowl. Well, not exactly the Super Bowl itself. As a jaded media insider, I'll actually plant my behind in a seat out of Phoenix in the wee hours of the morning on Sunday and watch the game at home (trust me, it's a better experience). So the truth is I'm making the six-hour trek to sweat through Playboy's million-dollar extravaganza known at Super Saturday Night, the best party we throw outside of Hef's Mansion spectaculars (the Midsummer Night's Eve and Halloween parties in particular). Chances are most people will never get a chance to go to Hef's biggest blow-outs, so the SSN bash is probably the closest heaven ever gets to earth for a select group of the people who know people.
And what will you find when there? I don't know exactly, I haven't been to the venue. But the Playboy marketing, PR and ad sales teams have been overheating their engines for a solid month to pull this thing off, and if the past is any guide, I'm looking at eight hours of pure adrenaline. So now comes the press-release portion of what's going down in the desert, which sadly won't do it justice, and may actually make the party seem similar to what other magazines and companies are doing. But it's not. Playboy knows parties, which is why this event, which started 10 years ago as a small, simple advertiser-sponsored event at a restaurant (the lines around the block tipped us off to the fact that we had something to exploit, and so we did) has won the best-party awards from the press and attendees for the last several years.
The theme is Playboy's Desert Oasis and Resort. Common will be the host. Hef will be there. So will our March 2008 cover stars, the Girls Next Door—Holly, Bridget and Kendra. They'll all fly in on the wings of one of our principal sponsors, Jet One Jets. We'll have huge blow-ups of the new March 2008 cover—three of them. Why three? It's the three GND's third time on the cover, and this is the first time Playboy has produced what's commonly known as a split run of covers. So there's a collectible angle at work. Subscribers are receiving a racy version of the cover, with the girls mostly nude; military bases and Europe will see a semi-nude cover; American newsstands, naturally, will get a clothed version (all variations available for sale at Playboy.com).
There will be a celebrity DJ—Wild 'N Out host and actor Nick Cannon—sharing time with DJ Reach. There will be lots of different environments—dance floors, cabanas, and an Oasis Bar pouring the drinks of our sponsors (Corona Extra; Cuervo Black) and offering Playboy Cigars. There will be a giant martini glass and a life-size Femlin (it's her 50th Anniversary, after all), a Playboy TV Lounge (with retro footage of Hef and new clips of current shows; it's PBTV's 25th Anniversary (we're big on anniversaries here)). What else? A coffee shop, the Girls Next Door Café, with grilled cheese and more TVs (retro-style), a mock-gift shop with lots of freebies (our licensing groups is launching a new men's underwear line). And at 12:30 our Playmates will change into Playboy's new men's boxers.
Speaking of girls, we'll have 26 Playmates there, and dozens of Painted Ladies (the most beautiful local models wearing nothing but paint). The New England Patriot Cheerleaders are attending; so are the Hawaiian Tropic Girls. Believe me, based on the amount of happy, partying, scantily clad women alone, there's no way another party will beat ours, which is why our magazine competitors have given up on throwing parties on Saturday night, leaving Playboy to own the evening. All this for just 2,000 lucky guests—so few tickets, that scalpers sometimes drive up the price of the rare black market tix to levels rivaling that of the actual game tickets (sometimes as high as $2,500). We've gotten increasingly sophisticated with our ticket production (holograms, black-light watermarks) to avoid counterfeit tickets, which is a huge problem. If someone drinks too much? No worries—Cuervo Black has set up a Safe Rides program to help everyone get home.
We expect a lot of celebs to show—Entourage guys like Kevin Dillon and Alyssa Milano, Lauren Conrad, athletes like Amare Stoudamire and Keyshawn Johnson have committed early, and the already large list is sure to grow.
One more thing: This is not a sausage fest. The ratio of women to men is generally 1:1, and women who attend the event have as much fun as anybody. It's the key to Playboy's mainstream. A female guest can get as sexy as she wants and dress however she likes without worrying that she's going to catch crap for her behavior or having people snark that she's underdressed.
One of the more comical aspects for us here is receiving calls from executives at companies who shun our business on moral grounds (there are a few of them out there; just look at some of the conservative-leaning corporations who back the kind of political initiatives that are completely opposed to Playboy's progressive and libertarian philosophies, and you'll be able to identify the hypocrites).
Not all my memories of past Super Bowls are good. In fact, I missed last year's party in Miami thanks to a stomach flu that hit me right after our walk-through at the Miami Heat arena. I shivered and shook under the covers all through the night, fearful that I'd miss my early morning plane ride.
I also recall a sharing a moment with Gary Cole, our photo director, in Detroit the year before. Our venue was at the Detroit City Airport Hangar. As I was leaving the walk-through with Gary, I pulled my rental car into slow-moving traffic. Some aggressive horns went off behind me; a few cars sped around me and stopped, blocking two lines. A few guys jumped out, yelling and waving their hands. They were upset. "Holy shit!" said Gary. "You've broken into a funeral procession." I gave my best "Whaddya?" with my hands, a shrug, jammed into reverse, then forward, and sped off. I've been in my share of funeral processions in New York and had cars break it up, and it's not a big deal. It is in Detroit, though.
Other good times: Being told by Kanye West that we had a great party thanks to high ceilings and DJ Sky Nellor. Watching girls rush a VIP cabana and dance in front of it because some guys showed up from some new show I'd never watched (turned out they were the stars of Grey's Anatomy; the Entourage guys are similarly idolized at our events). At one point I found myself entertaining Joe Jackson, Michael's father, chatting up Al Sharpton and introducing them to Joan Jett. Or sitting in between Jaime Pressly and Kelly Monaco, running short of small talk, and sweating out a reason to get up and go.
And I've gleaned one excellent piece of advice, albeit second-hand, from Hef. The Playboy crew and staff and Playmates generally all stay at one hotel. As the editor of the magazine, I don't interact with the Playmates much once they've appeared in the magazine, though many of our ad sales and marketing people do as they build their careers. So the Super Bowl, for me, is a reunion of sorts—I looked forward to seeing Monica Leigh and Courtney Culkin from Long Island, plus Cara Zavaleta, Pilar Lastra, Penelope Jiminez, Hiromi Oshima and Tiffany Fallon. I think I was sitting around at the hotel talking to Pilar who joked about how Hef never called her by name but always called her darlin'—and other Playmates chimed in and concurred. Even though I am atrociously bad at names, I had a laugh at that, too. Of course, the night of the party when they were all in costume, I put my newly solidified friendships to the test. "Hey Cara!" I said. "You idiot, I'm Pilar!" she told me. And as if that wasn't enough, I proceeded to screw up a few more names.
So from now on, I'm sticking with darlin'. See you in Phoenix.
Meet the Author
---