Behind Modern Farmer's Live-Cam Franchise

How a live feed of livestock fits into Modern Farmer's print strategy.
It's not quite the Forbes 400 or SI's Swimsuit Edition, but Modern Farmer has its own franchise: the Ham Cam.
That's this version of it at least. Along with each of its quarterly issues, the year-old farming journal puts up a live stream of a farm animal that's been featured on the cover of its print issue. Pigs get the star treatment this time around (you may have heard of their Goat Cam or Lamb Cam before).
Why do they do it? It's social, it's cute, it drives traffic. But it's also a tool for linking their product across multiple mediums, says Ann Marie Gardner, the magazine's CEO and editor-in-chief.
"When we launched Modern Farmer, we wanted to make the print and digital [components] as seamless as possible, along with our social media," she says. They've got an e-commerce element to factor in as well.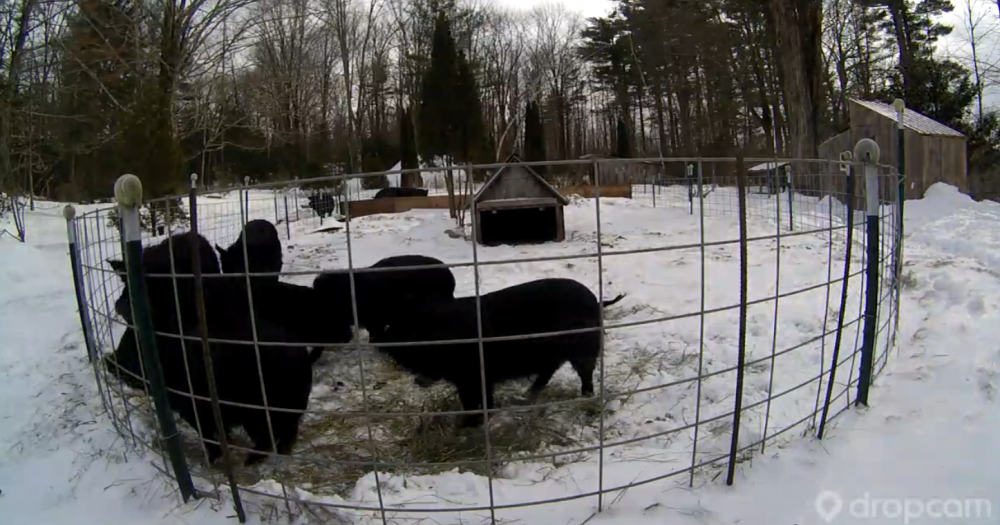 The cam strategy is at the center of a larger theme week—last week was Pig Week, coinciding with the issue release—and the approach keeps the message coherent, while allowing them to hit the topic from multiple angles. A total of 13 stories on pigs were posted in the days after the Ham Cam went live ("The Quest to Grow Human Organs Inside Pigs Comes to the U.S." and "Farm Confessional: I Was a Pig Semen Catcher" among them—not your traditional farm companion fodder).
It's worked so far. Traffic doubles during theme weeks, with the site drawing about 300,000 page views, Gardner says.
It's not a perfect formula though. They can do more to encourage readers to take a deeper dive into the site, she admits.
Right now, viewers can see two related stories while they're watching the Ham Cam, along with a few at the bottom of the page, but Gardner says they're looking at design tweaks that could lead readers to other areas of the site while they stay on the cam. With themed clothes and accessories, the opportunity is ripe for e-commerce integration as well.
The same goes for sponsorships. Modern Farmer had a single sponsor for Pig Week, but they're looking for ways to layer other opportunities on top of that. People are watching these streams for hours—they could be looking at a sponsor logo at the same time.
The site and sponsor changes will come later though, Gardner says. They're focused on the product now.
"I think other startups share this, but we're leaving money on the table because we launched with such speed and everybody is putting everything into the content right now," she says. "Advertising and brand partnerships and making it work as a business is now catching up."
Meet the Author
---