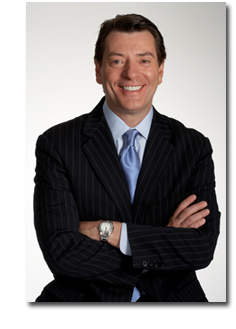 Since separating from the iVillage umbrella in 2007, Hearst Digital Media has built a strong online presence for Marie Claire, Cosmopolitan, Seventeen and its other magazine brands, as well as for its vertical brands such as Delish and Real Age. Web traffic, says the company, is in the top ten for each of the brands' marjket categories. Hearst has also seen substantial growth in online subscription and ad revenue, even during a tumultuous 2009.
According to senior vice president and general manager Chuck Cordray [pictured], who spoke with FOLIO: sister title Audience Development, ad revenue for Hearst's digital properties is up 20 percent year-over-year. Omniture measured a 50 percent jump in total audience growth this year, while ComScore numbers show a 22 percent increase. Cordray attributes this growth to the company's unique approach to online subscription marketing and reader engagement strategy.
Hail, 'Circules'
In 2006, Hearst Digital Media built an online subscription system called "Circules," which basically takes control away from the production team and puts it into the hands of the marketing team. The system gives marketers direct access to thousands of house ads and allows them to consistently test, upgrade and manage them on a daily basis in real time.
"You could go 30 [Web] pages deep and not see repeated creative," Cordray told AD. "You're never going to see the same ad when going from page to page. We do it this way because we get a much higher response from variety. The Circules system makes it easy for us to make a sweepstakes go live, for example, without have to use our production resources to do it."
When company is designing pages for its sites, the consumer marketing team, which is a part of HDM, has to sign off on every page, according to Cordray. In addition, unsold paid ad inventory is never tapped to run house ads. "During Q4, ad inventory was sold out," Cordray said. "So if we were restricted to using unsold ad inventory to put our sub ads up, we wouldn't have any room online to market our print magazines for that quarter. We, from the very beginning, felt it was important to have a direct response vehicle online, but one that was separate from our ad units."
The company has also found success with putting its subscription ads on the bottom of its Web pages, which paid advertisers rarely do. "The best time to ask a reader to subscribe is when they're interacting with your content," Cordray said. "So when someone's reading an article, they get to the bottom and we ask, 'Hey, do you want to sign up for more?'"
Hearst Digital Media's strategy has worked in its favor: More than 40 percent of the company's DTP business comes from online, according to Cordray, and that amount is projected to increase to 50 percent next year. In 2009, more than 3 million net paid subscriptions came from the Web.
Relaunches, Redesigns Forthcoming in 2010
Looking ahead to next year, one of the main focuses for Hearst Digital Media will be its teen properties, said Cordray.
"Our teen network is doing well—the sites are constantly found in the top 10," he said. "That being said, we want to focus on improving functionality and finding more prevalent ways of interacting with social networks. We want to focus on finding ways to get all 10 properties to fit together coherently and build off of each other."
Cordray added that PopularMechanics.com—the only site that isn't under Hearst's current content management system—will be redesigned and relaunched with improved capabilities. He also hinted that a new vertical site similar to Delish and Real Beauty will debut during the second half of 2010, but declined to give further details.