Behind the Downfall of Ascend

Pricey Medical World acquisition gets the blame.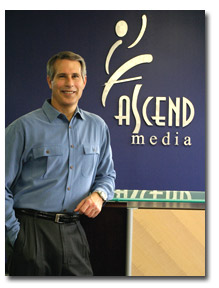 The dramatic implosion of Ascend Media over the last several weeks—culminating in the departure this week of founder Cam Bishop as CEO (he remains as chairman)—is a stark reminder that with every spectacular private-equity success comes the risk of major failure.
Ascend, based in Overland Park, Kansas, was founded in 2002 and is backed by CCMP Capital and Veronis Suhler Stevenson. But it was the $130 million acquisition in late 2004 of Medical World Communications—a publisher of 50 mainly healthcare publications—which essentially started the company. (Ascend had previously been much smaller, with holdings in the events, custom publishing and gambling markets.)
And while the Medical World deal transformed Ascend into a company of around $150 million in revenue, it also contributed directly to the company's current situation, which includes:
Bishop's departure as CEO.
The sale in September of the 17-title Professional Services Division.
The shutdown of three titles: Physician's Money Digest, Family Practice Recertification and Internal Medicine World Report.
The likely divestment of the rest of the company's Healthcare Group (sources report the sale of some piece of Ascend as early as the first week of January).
The divestiture of the four-title dental group.
The sale of Expo to Red 7 Media (owner of FOLIO: Alert).
If all this happens, Ascend will continue to have the 14-magazine Allied Healthcare division, a Practice Builders consulting business, a continuing medical education business and a custom-communications unit.
What happened to Ascend? Sources contacted for this report all point to the Medical World deal. "It was very poor due diligence in understanding what they bought from [prior Medical World CEO] Jack Hennessy," says one. "They had a Waterloo experience with that Medical World deal, and they could never quite dig themselves out of it," says another source. "It's buying the wrong thing at the wrong time for the wrong price and taking on leverage at the wrong time," says a third source.
All three sources are high-level magazine-industry executives with deep experience in buying and selling who spoke on the condition that they not be quoted by name.
Bishop, who was replaced as CEO by Vicki Masseria, a former group president at CMPMedica USA, did not respond to an e-mail request for an interview.
Soft Medical Market; Softer Due Diligence

Specifically, FOLIO:'s sources report, medical media has suffered from a prolonged period of relatively few new drug introductions. And with few new drugs hitting the market, there is little cause for the endemic advertisers—the drug companies—to advertise. Ascend was hit hard by this, sources say.
They also suggest that the due diligence process of the acquisition of Medical World might have been handled better. Hennessy, they said, paid his senior management richly—well above market rates. But he didn't share any equity. Consequently, when Ascend bought the company, the senior managers had no participation in the proceeds of the sale, and were faced with the prospect of significant cuts in compensation. Because they had no equity, those managers also had no non-compete clauses in their contracts, and some of them subsequently went off to create competing media, particularly in the dental media space. "In retrospect you'd have to say that somehow, they didn't mitigate that risk," one source said.
And then there was the suggestion that given the volatile combination of declining market, lack of familiarity of medical media among the principals—Bishop and sales chief Ron Wall—and high expectations from the private-equity backers, Ascend became untenable. "Sometimes, when you have PE firms involved, there is incredible pressure on a CEO," says one PE-backed CEO. "When you're doing well, private-equity loves you," says another executive. "When things aren't going well, they hate you."
Fallout for the PE Market?

Meanwhile, a fifth source told FOLIO: he fears that the downfall of Ascend will put a damper on aggressive continued PE investment in magazine companies, but PE executives themselves don't think so.
"Without knowing the specifics of this situation, in general I think prices got a little heady in recent years, driven in large part by frothy debt markets, said Walter Florence, a managing director at Frontenac Company. "That has put pressure on some deals and management teams, as you would expect. The changes at Ascend may or may not be related to that, but I do know it will not change Frontenac's interest or others who are committed to these markets. It is, however, a reminder that there are limits to valuations that make sense for buyers regardless of how much debt is out there."
And Royce Yudkoff, partner at ABRY Partners, said this: "In any industry, some companies do well for a time, and others do poorly, and the specifics might
change around. Look at how Penton Media did great for a while (late nineties, early 2000s), then struggled for awhile (2001-2002), then did really well. I don't think there is a sector-wide implication."
Meet the Author
---