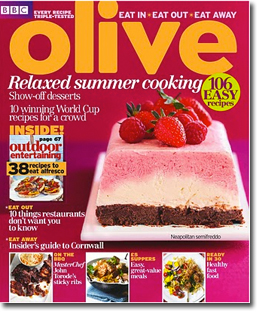 BBC Worldwide, a UK-based publisher, has sold its magazine business to Exponent, a private equity firm.
Exponent, which owns the online media job site Gorkana, will acquire all non-BBC branded magazines in full, according to a press statement from BBC Worldwide. Exponent will also acquire the right to publish BBC branded titles through licensing and contract publishing agreements with BBC.
Exponent is also acquiring BBC's stake in fulfillment house venture with Dennis Publishing, Dovetail; and its stake in Frontline, a distribution venture with Bauer Media and Haymarket Publishing.
BBC is selling its 50 percent share of Worldwide Media, which it previously split with Bennett, Coleman & Co Ltd, owner of Times of India and The Economic Times.
These deals are collectively valued at £121 million ($198 million), and will be completed in fall 2011.
Titles like Radio Times, olive and Garden Illustrated will be fully owned by Exponent after the deal transpires; publications such as Gardeners' World and BBC Wildlife will be licensed to the firm. BBC will not have ownership of these titles, but will maintain editorial input through licensing agreements.
Titles connected to BBC Worldwide's brands, including Top Gear, Good Food and Lonely Planet, will be retained by BBC and published by Exponent.
To aid the agreement, BBCWW says it will be creating "a small in-house unit to oversee the management, editorial compliance and contractual relationship between BBC Worldwide and the new company" once the deal is completed.