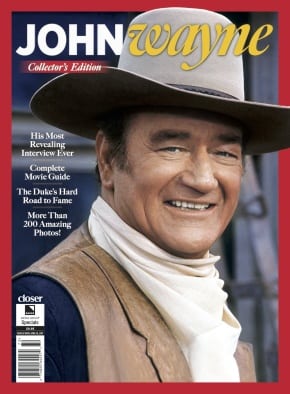 While most mass-market publishers scramble to reduce their dependence on print revenue, Bauer Publishing continues to reaffirm its faith in the medium — specifically, consumers' enduring willingness to pay for a quality magazine at retail.
The German-based media group, whose U.S. division publishes titles like In Touch, Life & Style, and Woman's World, announced this week an ambitious slate of 12 special interest publications (SIPs) tied to Closer Weekly, a celebrity magazine marketed toward Baby Boomers and Gen-Xers.
The 12 SIPs, to be rolled out monthly through the end of 2017, are meant to serve as collectible, standalone issues providing a deeper dive into one of the stars and programs celebrated in the weekly magazine — three published last year as test-runs focused on Doris Day, John Wayne, and I Love Lucy.
Enjoying runs of 200,000 copies, each SIP will be around 100 pages, with a higher-quality paper stock, little to no advertising, and a commensurately higher cover price — $9.95, compared to $3.99 for issues of Closer Weekly. The first, devoted to The Golden Girls, hit newsstands this week.
David Perel, editorial director for Bauer's entertainment group, says the rollout is consistent with the company's well established strategy of identifying underserved audiences and developing products that pique their interest on the newsstand.
"It's a unique product. There's nothing out there that's hitting the same 50-and-over audience," Perel tells Folio:. "They don't like reality stars. They're interested in the stars who were there to help define an important part of their lives. This is a generation that is just as large as the millennial generation, and has more spending power, but is typically ignored by Madison Avenue."
That's just fine for Bauer, which derives most of its revenue from retail magazine sales and seems to have less interest in courting advertisers with high distribution numbers than most of its counterparts in the Manhattan publishing sphere.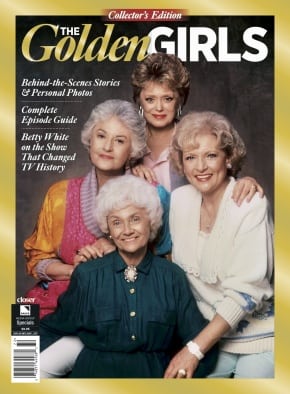 "Bauer has always had to go after quality, not quantity," adds Sebastian Raatz, EVP of Bauer's U.S. operation. "We can't match the ratebases of other publishers that put out extremely high subscription numbers. We don't believe in that. We believe in the relationship with our reader, who makes an active decision at the store every week or every month to buy a particular issue."
Clearly Raatz's team has tapped into something. Citing data from national magazine distributor Comag Marketing Group, the four-year-old Closer Weekly claims to be the only weekly celebrity title to increase single copy sales in 2016, compared to the year prior.
The expansion of the Closer brand comes about six months after Bauer launched a pair of new teen-focused print titles, and Raatz says the company plans to continue identifying audience segments receptive to print — and the topics and experiences, like nostalgia for Baby Boomers, that get them to pause and pick up a magazine from a store shelf.
Asked if he's concerned about focusing on growth on the North American newsstand, where industry-wide sales continue to tumble quarter after quarter, Raatz is realistic, but remains confident in Bauer's tried and true approach.
"We've always been fighting for more rack space. I can't say it's gotten easier, but it's not new to us," Raatz adds. "Overall, [older readers] are represented more and more among magazine buyers. If you look at the AAM or MagNet numbers, magazines that serve an older audience are more successful, typically, than those serving 20 or 30-year-old female buyers. They're much more stable."