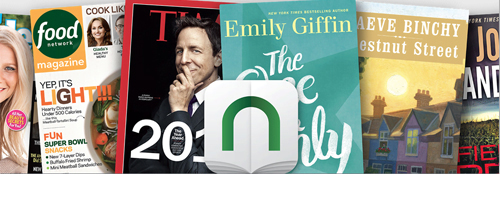 In a new promotion that may serve to boost downloads and drive new user engagement, Barnes & Noble, Inc. is marketing its NOOK Reading App with a trial period of free content from a selection of books and magazines.
The goal of the offering is to kick start personal "libraries" for users who are just being introduced to the NOOK Reading App.
Complimentary content will be made available to those who have downloaded the free App to their device and signed in with a new NOOK account. The sampling includes free single issues of four magazine titles including TIME, People, Food Network Magazine and Popular Mechanics.
The NOOK newsstand is another well of content that is now being thrown into the mix for free. Customers can peruse the digital magazines during a 14-day trial period, after which a collection of magazines and newspapers are available for purchase as a single issue or subscription.
The Reading App is available for download on Android, iOS phones and tablets and Windows 8 tablets and PCs.
The NOOK segment of Barnes and Noble, Inc. saw a 34 percent revenue decrease during Q4 2013, primarily due to a decline in device sales. Although digital content sales went up 16.2 percent overall in 2013, the fourth quarter saw an 8.9 percent dip. The company has announced intentions to reduce losses in part by continuing to build its digital catalog and launch more NOOK Apps.