Barb Newton

president | Sunset Publishing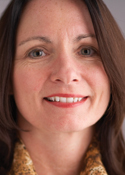 Barb Newton, president of Sunset Publishing, says her company has developed a recession response that furthers its leadership position as the "Voice of the West" and helps advertisers be more effective.
Sunset Publishing's Sunset is one of the country's leading city and regionals, reaching nearly five million readers in 13 Western states. The magazine is published monthly and owned by Time Inc.'s Southern Progress Corp.
"We have just finished tabulating results (which will be available in early February) from a major research study called Pulse of the West, designed to help our advertisers and our own editors and marketers understand better how to respond to the way consumers are changing their attitudes, actions, and shopping patterns during these unprecedented times," Newton says. "We asked a broad range of questions and can compare responses from the West, the rest of the U.S., and Sunset subscribers."
The company has also created a reader panel of 5,000 Sunset subscribers that allows for quick feedback to specific questions for our advertisers and editor over the course of a year.
"We can respond quickly to changing consumer demands and concerns," Newton says. "I think it will allow us to provide a real service to our advertisers, and help us to continue conversations at a high level at clients and agencies." Newton thinks that this quick response will also help them to understand their customers better.
Where They Will Grow: Value-added research on behalf of advertisers and readers.
Where They Will Save: Time, in the case of faster responses to changing advertiser needs.
 
Quote: "We have just finished tabulating results from a major research study called Pulse of the West, designed to help our advertisers and our own editors and marketers understand better how to respond to the way consumers are changing their attitudes, actions, and shopping patterns during these unprecedented times."
MAIN PAGE
Todd Matherne CEO | Renaissance Publishing
Toyin Awesu publisher and editor-in-chief | AvenueReport.com
Cameron Brown president | King Fish Media
Deborah Esayian co-president | Emmis Interactive
Efrem "Skip" Zimbalist CEO | Active Interest Media
Justin Smith president | The Atlantic
Steven Kotok general manager | The Week
Len Burnett co-founder, co-CEO | Uptown
Risa Crandall VP | Scholastic Parents Media
Janet Libert editor and publisher | Executive Travel SkyGuide
Mike Domke founder and president | Milo Media
Jim Prevor CEO | Phoenix Media Network
Kent Brownridge general manager | OK!
Samir Arora CEO | Glam Media
John Sateja EVP | Consumer's Union
Jim Vick staff director/publisher | IEEE Spectrum
Pete May president | Greener World Media
Paul Mackler | CEO | HMP Communications Holdings
Harry Sachinis | president | McGraw-Hill Business Information
Meet the Author
---