Bain Capital Final Bidder in RBI Auction

Report: Elsevier weighs private equity group's $1 billion offer.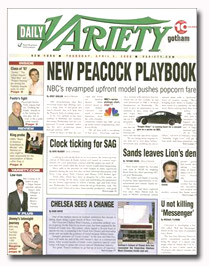 Boston-based private equity group Bain Capital is said to be the frontrunner in Reed Elsevier's auction of Reed Business Information.
Last week, private equity group TPG pulled out of the bidding after its investment committee determined the acquisition was too risky, an Independent news report said. With Bain the sole remaining bidder, Elsevier invited private equity group Apollo and a partnership formed by former non-executive director of Reed Elsevier Strauss Zelnick to bid again although the group was said to have dropped out of the auction last month.
Bain's bid, according to the report, is approximately $1 billion—well below the $2 billion valuation of early estimates. "RBI is a good business that is being sold during bad times," DeSilva + Phillips managing partner Reed Phillips told FOLIO:. "The most astounding thing is the price. At the reported level—$1 billion—Bain [would be] getting a real bargain."
Reed's auction of RBI has faced repeated hurdles since the tightening global credit markets reportedly caused one of the banks in the consortium put together by Reed to lend the eventual buyer more than $1 billion in staple financing backed out.
"Unfortunately, they were at least a year behind where they should have been in taking this to market," Oakstreet Media CEO Tom Kemp said. "There were a number of factors, like the global economic recession, that were out of control, but this would have been a difficult sale anyway. It's a business with wonderful, iconic brands, but without an event, trade show portfolio. There aren't many strategic buyers."
Last month, Elsevier named former British construction, facilities management and engineering services firm Taylor Woodrow CEO Ian Smith as its CEO, replacing longtime chief executive Sir Crispin Davis who is expected to step down early next year. Shortly after, global CEO Gerard van de Aast announced plans to  step down from the top executive post and from the Reed boards before the end of the year. Keith Jones, who serves as CEO of the U.K. arm of RBI, was to step in as acting global CEO.
RBI publishes a number of trade magazines including Variety and Publishers Weekly.
Meet the Author
---