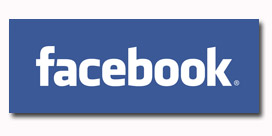 From ad insertions to billing, everyone these days is looking for back-end technology that handles all aspects of the business, with the look and feel of the most popular social media. Enterprise content management is now a $4 billion industry overall with more than 95 percent of all industries using some form of it, according to John Newton, chief technology officer for Alfresco Software, a leading open source alternative for enterprise content management, and founder of Documentum.
The industry at large is migrating toward Web-based platforms, either via open-source software or proprietary software that works through a Web browser. "Taking the Web and making it available for back-end functions was a big paradigm shift," says Mark McCormick, president of The Magazine Manager, a browser-based CRM solution by Mirabel Technologies. "Most publishers had some kind of system, from a Rolodex or spreadsheet to more advanced desktop-based systems. Then it transitioned to Web-based. The benefits are becoming clear and all major software providers are heading to Web-based platforms."
The new Web-based solutions are easier on publishers' purses. A system that once cost between $50,000 and $100,000 now may run about $15,000 per year. Alfresco uses java-based open-source software, meaning it can be downloaded from the Web at a fraction of the cost of a proprietary solution. Alfresco charges its customers per CPU, not per user. Newton says that cuts down on hidden costs. "The notion of charging per user means that you may not be able to anticipate the ultimate costs if you don't know how many users are using the system," he says.
Another area that can cause cost creep is operating systems. If a solution does not support a publisher's operating systems and various types of models of developments, there can be a huge cost in adopting the compatible technology. "Being able to activate from different portals and Web sites, that's one of the huge hidden costs," Newton says.
A benefit of open-source solutions is the collaborative environment of the tech community. Users are constantly trouble-shooting and enhancing different aspects of the solutions, which are shared with the community.
The Next Generation

What's interesting and different with these new systems is the way they are built around social computing, such as Facebook and MySpace. While previous generations of enterprise software used to be about what the data was doing, this new crop of solutions is more about what the users are doing and how they are relating to each other, Newton says.
"There's a perceived increase in efficiency based on how many times an individual has to touch the same document," says Terry Barbounis, chief technology officer at Boston-based Christian Science Monitor, and an Alfresco user. "You may have had the same piece of content go back to the same person multiple times before it went out the door. Now, the fact that you can have different editors and different content providers work on different parts in parallel and have it all come together without the content coming back around multiple times," which saves time and money.
The next generation of these solutions will enhance usability with features like drag-and-drop capabilities. The providers are also looking to build their interfaces like iGoogle or Facebook so the Web-based views are relevant to the customers with some of those additional networking tools.
For more on enterprise software systems for publishers, check out FOLIO:'s July issue next month.