Back From the Brink

How three publishers saved their magazine brands from extinction.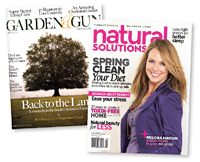 It's been a tough first half for magazine publishing. Consumer advertising pages plunged 25.9 percent through the first quarter, and b-to-b pages haven't been faring any better. More and more magazines—especially those that have been reliant on traditional print advertising—are on financial life support. Many haven't survived (and others are likely to follow suit).
But some grim stories have a silver lining. Several magazine publishers, that either folded or were on the brink of bankruptcy, have managed to secure outside financing to stay in business.
One such magazine was 35-year-old music title Relix. Three months after being put on temporary hiatus by publisher Zenbu Media, a group of investors, including a core group of the magazine's employees, acquired the magazine and a pair of related Web sites. "If we didn't see a real business value, we would've walked away," editor-in-chief Josh Baron tells FOLIO:. "This isn't a case of putting a Band-Aid on a magazine. We think we can increase ad revenue, circulation and market share. What we had been doing for the last eight years—we weren't done yet."
And Relix isn't the only magazine that has returned from the dead. 8020 Media's JPG, Garden & Gun and Natural Solutions publisher InnoVision Health Media all were on the brink of extinction but managed to find financial lifelines. Here's how they did it.
InnoVision Health Media: Bankruptcy and Back Again
Last November, InnoVision Health Media, publisher of Natural Solutions and three medical journals, filed for bankruptcy. By April, the company had been acquired for an undisclosed sum by a subsidiary of ACI Capital and American Securities, a pair of middle-market private equity firms. The deal, of course, effectively ended InnoVision's Chapter 11 proceedings.
"Our company really struggled the last several years," says InnoVision president and group publisher Rob Lutz, who describes the publisher as a $5 million business. "The deal [that had Texas-based venture capital firm First Capital Group purchase InnoVision's assets] wasn't funded right. Most of the money that was there to invest in consumer titles was burned through. The guys running First Capital were pumping personal money into the business to offset monthly deficits."
With more than $7 million in debt, InnoVision began looking for additional financing about three years ago. "We spoke with around 20 companies," Lutz says. "From [Penton's] New Hope Natural Media to Active Interest Media to Ogden Publications, we were in front of all of the medium-size publishers in our space. We thought companies in this industry would jump all over this. But, the bottom fell out of the credit market and our covenants eliminated most companies from bidding on the business."
After filing for Chapter 11, InnoVision was approached by Nature's Equity, a "green" investment banking firm that facilitated the sale to ACI and American Securities. As part of the deal, InnoVision will become a wholly-owned subsidiary and will work closely with Natural Directions, another ACI/American Securities holding.
"They saw us as a business model with potential for growth," Lutz says of ACI and American Securities. "InnoVision was worth saving because it's a unique collection of properties that are needed by the medical community as well as consumers, and it fills the critical needs of both communities. We're growing paid circulation and broadening newsstand locations and our direct mail efforts. In the end, they got a great company for only a little bit of money."

Garden & Gun: Targeting Local Investors, Common Interests
Two months after the Evening Post Publishing Company (EPPC) pulled out of a five-year agreement to publish Garden & Gun, the magazine was acquired in March by Indigo Acquisition LLC—a company co-created by Garden & Gun publisher Rebecca Darwin, which effectively saved the high-end Southern lifestyle title from going out of business.
Darwin is joined at Indigo by EPPC chairman Pierre Manigault (where he will also serve as chairman). For an undisclosed price, the pair acquired a majority stake in the magazine while EPPC retained a minority investment. EPPC also "forgave" all of Garden & Gun's prior debt, Darwin says.
"While EPPC was extremely generous with its investment in the formative years of the business and willing to work with us moving forward, we had a short time frame to separate formally," she says. "We formed this entity to keep the business going seamlessly, to acquire the assets from EPPC and to fund the business while we continue to seek other outside investors."
According to Darwin, Indigo is targeting Charleston, South Carolina-area investors who have common interests with the magazine. "We have primarily been looking … among people who have an affinity with the South or the lifestyle that Garden & Gun is all about—especially a love for the land and conservation," she says. "So, we have had conversations and meetings with individuals that we know are fans of the magazine and many of them have then introduced us to other possible investors that they know."
Darwin and Manigault declined to say who or how many other investors have already partnered with Indigo. They also declined to say how much more money they are seeking.
Garden & Gun continues to be published as Indigo seeks investment, although 10 percent of the staff has been eliminated and remaining employees took a 10 percent pay cut.
The selling point, according to Darwin, is the magazine's potential for growth. "Most of the people we're talking to are keenly aware of the unique position that Garden & Gun has carved out for itself, the tremendous loyalty of its readers and the strong circulation success we are experiencing," she says. "The pitch is about a media company, not just a single title … that not only can be a profitable venture but one that can be fun."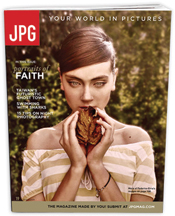 8020 Media: Ending the 'Hiatus'
The process of salvaging 8020 Media—the San Francisco-based publisher once heralded for its community-driven editorial model—began last summer when former CEO Mitchell Fox first realized the company was likely to run out of money by the end of the year (at the time, 8020 was an estimated $3 million business). That's when Fox began approaching private equity and venture capital groups about investing in the company.
In the face of the tightening credit markets, however, Fox wasn't able to get a deal done. So, he began approaching several magazine publishers that "could benefit by integrating 8020's community of readers into their existing properties," he says. Those publishers, though, "were either uninterested or could not move fast enough."
By January, 8020 owners Minor Ventures—backed by CNET founder Halsey Minor—shut the publisher down, ceasing publication of its bi-monthly photography magazine JPG. [8020 folded travel title Everywhere in August.] Following the closure, approximately 30 companies expressed interest in purchasing the business—"either in its entirety or its assets alone," Fox says. "I felt these folks reached out to me to 'save' the company."
About half of those companies dropped out after discussing financial offers, says Fox. From there, Fox narrowed the bids to a partnership between a group of private investors and New York-based camera retailer Adorama Camera Inc., which in February purchased the assets of 8020 Media with plans to relaunch JPG later this summer.
"Adorama has such deep roots in the digital photography business, and had the same strategic objectives relative to operating the company, it was suggested that [Adorama and the group of investors] create a partnership," says Fox. "It's a comprehensive marketing partnership including an ownership stake in the company."
Seth Familian, 8020's former vice president of product development, was tapped to serve as chief executive of the new company. "This, by far, was the most exciting, as well as most difficult, and all-consuming thing I've ever done" says Fox, who now serves on 8020's board of directors.
Meet the Author
---