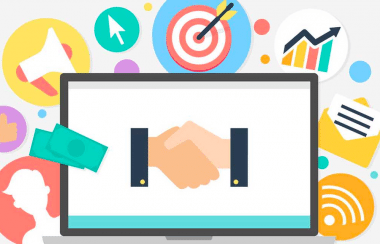 One of the many goals behind ALM Media's ongoing overhaul of its digital operations has been a desire to offer its marketing partners products that leverage new capabilities and conform to readers' changing expectations of media brands.
On the advertising side, few offerings carry more promise than branded or sponsored content, the continually ascendant ad format that the company began experimenting with in the early part of the decade and now offers in a variety of formats, from traditional sponsored placements to webinars, standalone content hubs, and native social ads.
"At the core of digital product development, what you're always trying to do is solve a user problem," Jay Kirsch, ALM's president of media, tells Folio:. "When branded content does that, it performs well."
Kirsch says that ALM's position as a b2b publisher serving the legal, consulting, and real estate fields makes it particularly well suited to offer branded messaging to its audiences on behalf of its advertising clients.
"UPS can add a lot to a conversation about logistics and supply chain; Budweiser doesn't really add a lot to the conversation about football."
While it's hardly a novel idea that effective sponsored content needs to be worthwhile to its target audience, the inherently collaborative process involved in ensuring that sponsored content not only meets editorial standards, but is delivered effectively to readers, is anything but simple—and often vexing.
North Coast Media—the Cleveland, Ohio-based publisher of nine brands serving a range of markets from energy and landscaping to aerospace and heavy industry—hosts on its channels both sponsor-submitted content and sponsored content produced in-house on its clients' behalf.
Since 2016, the company has offered its advertisers packages that include highly produced, stand-alone landing pages on which sponsored content can live, accessible from placements on homepage site blocks or within social media feeds.
"Those landing pages generate an enormous amount of time engaged with the reader," says audience engagement director Bethany Chambers, who notes that the majority of packages the company sells now include the pages. "More and more smaller companies are getting on board with it. They don't have to put in a ton of investment to see a really great return."
---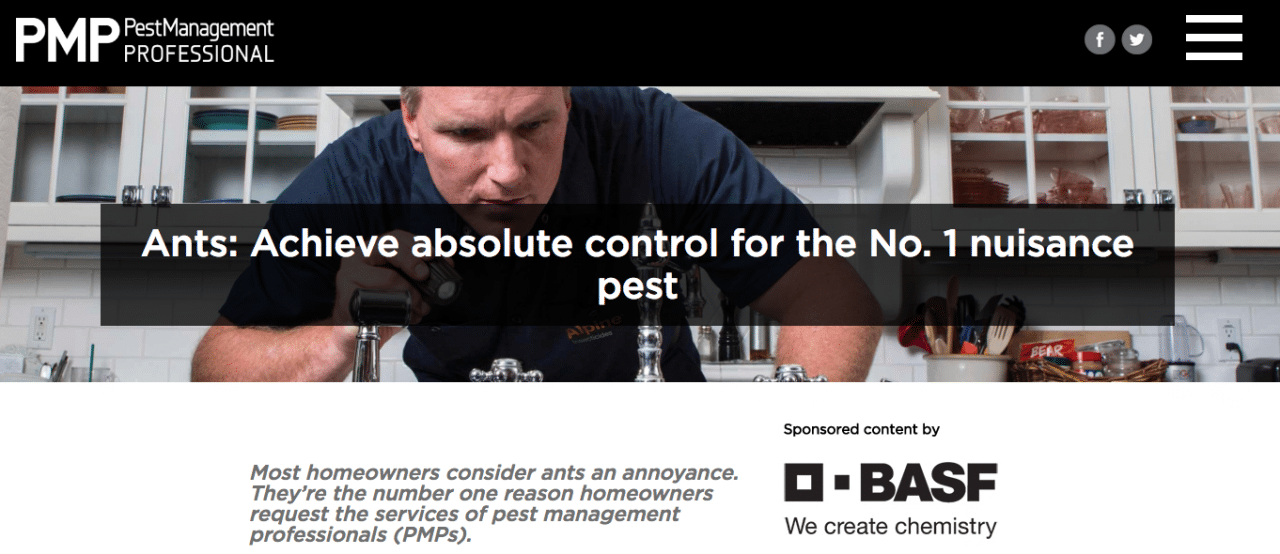 ---
The benefits of the landing pages are two-fold. One, Chambers says, the pages are meant to "look like a real destination." They aren't typical quick-hit news items that would normally appear in the feeds of one of North Coast's brands, such as GPS World or Pest Management Professional, but longer, more detailed features.
Second, the different format and interface helps make it abundantly clear to the reader that the content is paid for by a marketing partner.
"Once you lose the respect of your audience, you don't gain it back. So we thought it was really important to be in full disclosure with our readers," Chambers continues. "I think one of the things that's hard for us as marketers or editors is that we're not the average readers. We're used to picking these things out on other people's websites or Twitter feeds. Whether a typical reader would be able to make that distinction is a question we always have to ask ourselves."
Transparency is paramount, says Kirsch, noting the natural tension between the messages that ALM's advertisers want to get across and the messaging that draws the most engagement from readers. For publishers, a core competency of an effective sponsored content operation is the ability to help marketing partners navigate that tension.
"There's an appropriate balance at play," Kirsch continues. "You want your sales team out there, pushing the envelope and trying to drive revenue, and then you also want someone to be able to think both short-term and long-term. The reason advertisers come to publishers directly is because we have that tight relationship with our audience. If we abuse that, we're ultimately doing our advertisers a disservice."
To better foster collaboration across departments, in 2015, North Coast formed an internal committee composed of about a dozen staffers from across its sales, editorial, and content marketing teams, among others, which meets regularly to set company-wide standards and procedures around branded content.
"Early on, there was a lot of debate," says Chambers. "We definitely came from different perspectives. Some editors go back to the true separation of church and state, where sales and editorial will never meet. Coming up with a process that could be as collaborative as possible while also protecting our editorial integrity was very important to us."
In recent months, one subject of internal discussion has been labeling. North Coast currently offers marketing partners the choice of three different labels, in line with the FTC's guidelines on native advertising: "advertisement," "advertorial," or "sponsored content" (most pick the latter).
"Our goal was to protect our audiences, but we also wanted to make sure that our marketing partners didn't feel like we were making them jump through so many hoops that it was impossible to work with us."
As readers have become more comfortable with sponsored content, the term itself has lost some of its old stigma, making previously fashionable terms like "advertorial" seem dated, and Chambers says she expects the company to adopt "sponsored content" labels across the board in the near future.
As evidence of changing perceptions around sponsored content, Chambers points to a survey the company conducted asking if readers trust media brands that run sponsored content as long as it is clearly labeled as such. Ninety-three percent of respondents said yes, they do trust media brands that run it.
"We think everybody knows that it's advertising dollars that foot the bill for our companies, but a lot of people don't know that," she says. "I do think that the tides are turning and people are starting to realize that the advertiser is an important part of the relationship."
A similar attitude shift can be observed among advertisers themselves. Kirsch says client submissions that fail to recognize the real purpose of sponsored content—submissions heavy in brand messaging but light in actual value—were a lot more common in 2011 than they are today.
"Folks pretty much understand now that there are certain things, beyond violating journalistic ethics, that perform well. The more we're able to help place the message so that it truly is native to the user and fits the user experience, the better the content is going to perform."
Kirsch also stresses the importance of flexibility and constant evaluation and reevaluation, even in the midst of a campaign, and advising clients to alter the course of a campaign if there's a way to make it perform better.
"I think the more sophisticated marketers are more receptive to that," Kirsch adds. "I'd like to be ahead of the game. I'm going to try and predict what the needs are going to be and make sure I'm at the forefront of those so that I've got the solutions."
It all further underscores the well-established idea that publishers need to be full-service marketing partners to their advertisers, not just distribution vehicles.
For example, custom e-newsletters are one of the most effective delivery vehicles for content marketing, says Chambers, and to help clients determine the right messaging, North Coast provides Rolodex-like profiles of someone who would be on the list of contacts to which a custom newsletter would be delivered.
"They can actually put a face to the people they're speaking to and who they're writing their messaging for, and I think that really helps a lot."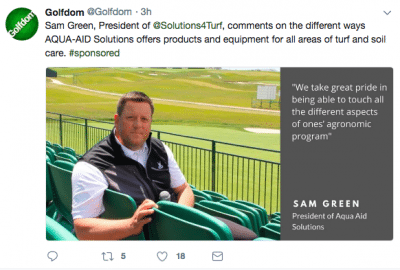 On social media, another key channel to delivering sponsored content to readers, the same rules apply.
"We use the hashtag #sponsored," Chambers continues. "A lot of people use #ad because it's fewer characters. Now that Twitter has gone to 280 characters, there's no reason you shouldn't be labeling content you're posting on behalf of your marketing partners."
Another thing North Coast remains mindful of is trying to space posts out so readers don't feel flooded with sponsored content. In general, Chambers says they try to limit sponsored posts on social feeds to just a couple each week.
Kirsch agrees. "We're very careful about not overwhelming people with messages, particularly through email and on their mobile devices, where people have been shown to be a lot more protective of their personal real estate," he says. "People are more willing to accept it on desktop than on mobile or smart phone."
---
→  Hear from Bethany Chambers and over 50 other expert
speakers from across the magazine and digital media world
at the Folio: Show, Oct. 9th and 10th in New York City.