B-to-B Tipping Point: Costs Versus Revenue

Online is growing but publishers wonder when the returns will surpass the costs.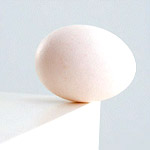 According to the ABM Cost Report, compiled by the Jordan, Edmiston Group and released at the American Business Media Top Management Meeting last month, costs in every publishing department are increasing faster than the revenue is increasing. From 2005 to 2006, advertising expenses grew 2.5 percent, while advertising revenue grew just .4 percent. Circulation revenue grew 3.3 percent from 2005 through 2006 but circulation expenses grew 9.5 percent. And ancillary revenue grew 23.2 percent but ancillary expenses jumped 34 percent.
However, the Cost Report doesn't even fully account for back-end expenses on the digital side. While ad spending at large has reached the tipping point of digital surpassing print in 2007, b-to-b publishers on average are a long way off from e-media returns surpassing e-media investment. "There is a huge cost implication with digital," said Hanley Wood business media division president Peter Goldstone. "Once you have a mature business and the revenue catches up with the cost, that falls to the bottom line. But I think we're still five years out from that. We have such skeletal staffs on print right now and there is this tidal wave of digital coming. You can't staff up fast enough."
Speakers advised the audience to make sure digital initiatives make sense. "It's not whether you execute online," said Aaron Kahlow, managing partner of BusinessOnline. "It's about doing it right. If you don't you'll be surpassed by your competitors. While there is a real opportunity for b-to-c publishers with mobile, I don't think the b-to-b side should worry about it too soon. There are too many other things we have to figure out first."
Hanley Wood, on the other hand, continues to invest, including the largest magazine launch in the company's history with Architect (which has already taken in $5 million in billings), preparing for the January launch of an event targeting the green housing market and investing in digital, including $2 million in personnel and an additional $5 million in Cap Ex. "We never spent more than $2 million or $3 million on Cap Ex until 2007," says Hanley Wood CEO (and ABM chairman) Frank Anton. "I don't understand what the IT people mean when they say we have to invest $2 million in a CMS but we're doing it."
While Hanley Wood is expecting to see returns on new initiatives, including budgeting $1 million in revenue from video products in 2008, magazines remain the central building block for digital and events. "It's like a restaurant-if the customers slow down and you fire the chef and let things get dirty, they'll stop coming all-together," Anton said. "This industry has underinvested in magazines and you get what you deserve."
If the industry is to grow, it can't retreat into the cost-cutting measures it adopted at the start of the decade. "There is incredible pressure on distribution, and those decisions can affect editorial and sales competency," says Goldstone. "That doesn't even address what's happening with digital and IT. There is such a cost crunch on our business. Once you bring traditional folks in on the possibilities of digital, they go crazy-in a good way."
Editorial: Renewed Investment?
Overall editorial expenses rose 6.5 percent to an average of $715,000 for b-to-b publishers, even as the average number of editorial pages fell from 44 to 43 in 2006. (On the consumer side, JEGI says editorial expenses were up 6.9 percent in 2006.) Meanwhile, editorial salaries and fringe benefits increased 9.4 percent to an average of $515,000 for b-to-b publishers.
Publishers have also changed where they are putting that investment, and in some cases, editorial is the beneficiary. "We're going to end up with a couple online IT people for about $100,000," said Hoyt Publishing president Peter Hoyt. "The equation overall has flipped. Instead of paying the salespeople big money, now we're paying the editors and we have kids on the phone selling."
Meet the Author
---