B-to-B Publishers Say E-Media, Sales Expenses To Increase the Most in 2011

Last year, biggest tech investments were in websites, computers.
Spending on e-media infrastructure increased for both large and small b-to-b publishers in 2010 and will again in 2011, according to respondents to the 2011 FOLIO B-to-B CEO Survey. Larger publishers expect operating expenses to jump 6 percent in e-media, while smaller publishers expect a 5 percent increase.
"We're seeing an expansion of our business and that requires a revamping
of software into delivery services," says one respondent. 
Larger publishers will see the smallest rise in operating expenses in circulation (followed by editorial), while smaller publishers will see the lowest increase in spending against distribution and production (2.9 percent for each).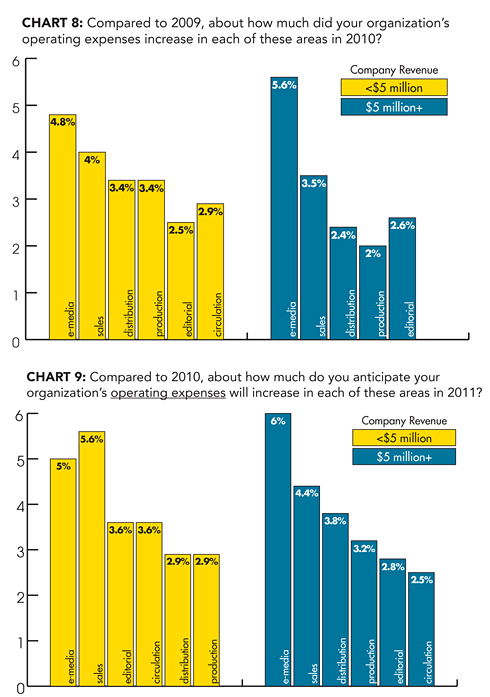 Seven percent of larger publishers invested $1 million or more in new technology last year (while the majority say they spent between $100,000 and $249,999). The majority of smaller publishers (39 percent) say they spent less than $10,000.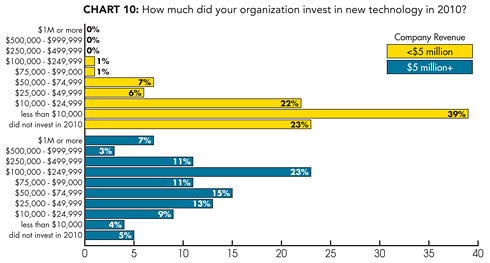 In 2010, the majority of large publishers spent the bulk of their tech investment on websites while smaller publishers spent the most on computer hardware and software.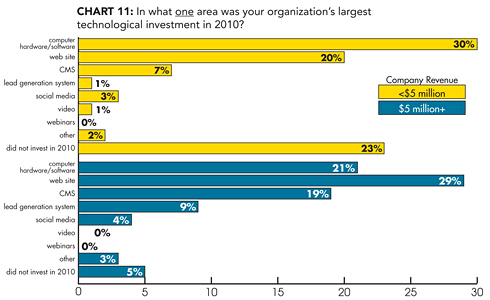 For a full look at the 2011 FOLIO: B-to-B CEO Survey, click here.
Meet the Author
---