B-to-B One of the Most Active Groups in Social Media

Now, about that whole monetization thing.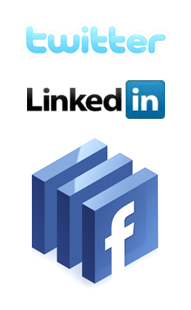 According to a recently released Forrester Research report—dubbed "The Social Technographics of Business Buyers"—buyers and decision makers in the business-to-business sector are one of the most active groups of people when it comes to social media participation.  This can be evidenced by the dramatic growth of LinkedIn.    
Forrester surveyed 1200 buyers throughout America and Europe.  Because this was a b-to-b survey, buyers were not only asked how they participate in social networks but whether they used them for buying decisions.  Some highlights from the study:
•  91 percent of these decision makers were "spectators."  This means you can count on the fact that b-to-b executives are reading blogs, watching user-generated video and participating in other social media.
•  Only 5 percent of survey participants were "inactives."
•  55 percent were "joiners."  These are not college students. These are mature business decision makers.  The percentage, according to Forrester, was surprisingly high.
•  43 percent are creating media (blogs, uploading videos, etc.) while 58 percent are "critics" reacting to content viewed in social formats.  Again, Forrester says these percentages were quite high when compared to the norm.
If b-to-b publishers are not already taking advantage of social technologies, they may be late to the game. Forrester's research cautions that social network participants do not feel that information gleaned from such networks is a factor in purchasing decisions—yet.  This is bound to change as users get increasingly comfortable with relying on social networks for content, and applications improve.  Product recommendations from peers in b-to-b environments should never be underestimated.  The go-forward implications for suppliers of goods and services to industry (advertisers) are quite compelling.
As self-proclaimed providers of mission-critical information, b-to-b media organizations need to build out their respective social media components by more aggressively tapping into the intellectual property of their extensive user bases.  IP and editorial content is no longer the sole province of employees working within the confines of today's b-to-b media companies.  IP is held by "many."  In the case of the typical b-to-b audience, "many" consist of the executives and employees running their respective industries.  Industry executives and their associates offer solutions that media companies could not possibly offer.  These decision makers are in the trenches.
My experience dealing with constituencies as diverse as healthcare executives, entertainment industry executives and entrepreneurs has been nothing but positive whenever they are asked to share their expertise with peers. The potential that the proper exploitation of the social-graph holds for b-to-b media companies is enormous.  Facilitating industry leader information-share will enable business media to strengthen and secure its position as the prime source of crucial business information.   
The challenges monetizing social media have been well-documented in both the consumer and trade press. Though general consumer social media sites have struggled to discover a working revenue model, b-to-b social media sites should not be viewed in the same light.  The role of the b-to-b publisher is to serve highly specialized audiences with very specific needs.  In the universe of b-to-b media, decision makers have self-identified through long-standing qualification efforts. Once media companies demonstrate buyer engagement with this medium, vendor dollars will follow.  
Savvy b-to-b media organizations will use social media to meet their customers in a genre where that customer's general information consumption habits are taking them—Facebook, MySpace and Twitter to name a few.  Given the behaviors of executives worldwide—as documented by Forrester—business media organizations that pursue a comprehensive social media strategy should find themselves well-positioned for a profitable future.
Meet the Author
---