B-to-B CEOs Discuss Biggest Challenges at ABM

Agility, continued engagement and stubborn legacy issues top priorities.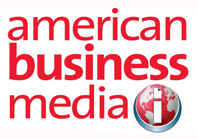 CHARLESTON, SOUTH CAROLINA—B-to-B media executives from all over the country are gathered here for ABM's annual meeting called "New Ideas, New Revenue, New Profits." One of the morning sessions, a CEO roundtable, encapsulated the challenges many b-to-b media leaders are facing today. High on the priority list are issues like growing and maintaining customer engagement, staying agile and persistent legacy issues, they said.
Panelists included Business.com vice president and general manager Rob Feinstein; Jeff Killeen, chairman and CEO of GlobalSpec; and Steve Weitzner, chairman and CEO of Ziff Davis Enterprise. It was moderated by Forbes Media editor Paul Maidment.
Feinstein noted that Business.com's challenge is to boost user engagement, particularly in ways that cater to a community that is increasingly relying on each other for market information. At the same time, said Feinstein, vendors are chomping at the bit to insert themselves into that conversation, but the challenge is to do it with diplomacy. "Users are wanting to find out more information from not just the provider, but from one another," he said. "We are working hard to nurture that conversation. On the flip side of the user engagement equation is how can our advertisers engage to help them get leads."
The advertiser component, said Feinstein, is driven by an all-consuming focus on metrics. "A metrics orientation is driving much more advertising decisions from a broader spectrum of advertisers."
Legacy issues are still a significant challenge at GlobalSpec, which features a user registration model with more than six million customers and started as a pure-play online company and serves the "hard core" industrial products sector. While trying to stay ahead of the innovation curve, GlobalSpec is finding that it has to pull part of its client base along with it. "One of our absolute biggest challenges is missionary selling, educating our client base on digital media altogether," said Killeen.
For Ziff Davis Enterprise, a company that has gone from a print-based revenue model to a digitally-focused one, it's already time to think about what's next. "We're wrestling with 'so, now you're digital, so what?'" Weitzner said.  "The biggest challenge for us is we've decided we want to invest in a bet, we're a limited sized company, and things in the industry are changing even as you make that bet."
Advertisers Want More Data
A sub-theme to the conversation was metrics and how advertisers are demanding more of them—a development that's largely behind the lead-generation craze that's gripped the b-to-b market for the last couple years, and one that has some companies struggling to support the burgeoning data needs of advertising clients. "In a two-year cycle, we've gone from CPM to cost-per-click to cost-per-whatever action the client wants," said Weitzner. "And that's part of the agility issue. You've got to have sales people that understand what's going on and the operational side has to know what's going on. If you don't want to be a foregone conclusion with dwindling revenue you have to stay ahead of that."
Both Killeen and Feinstein noted that they've built their own proprietary versions of Google Analytics as platforms to help their clients monitor customer data. Business.com clients embed code on their sites that tracks customer transactions with custom content, such as whitepapers, on Business.com. "That speaks to [the need for] the metrics that exists out there," he said.
And all the while, noted Weitzner, the core principles of a brand are changing quickly. "For us, 'brand' is not what it was even two years ago. Our customers want us to put content on their sites, they want us to build audience for them, they want to build their own databases. If we're not in that business, we're going to grow backwards."
Meet the Author
---