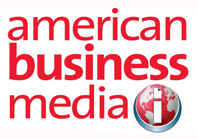 American Business Media has released its year-end 2007 Business Information Network (BIN) numbers, the metrics that track advertising spending by category in b-to-b media. Totals show an overall revenue decline of 2 percent—not a strong finish in the face of a decidedly gloomy 2008 economy. And this after essentially finishing flat at the end of 2006.
Among the 21 categories tracked, the steepest revenue declines were computing, software, telecom (-17.59 percent); business, advertising & marketing (-10.7 percent); and travel, business conventions & meetings (-6.95 percent).
The top three gainers were resources, environment, utilities (12.72 percent); architecture, design, lighting (10.49 percent); and science, research and development (10.11 percent). A total of 13 categories showed revenue increases, but 9 of those were below 5 percent and many of those categories saw corresponding drops in page counts.
Total spending across all categories for the year was $10.72 billion—down from year-end 2006 total spending of $10.94 billion.
The total number of ad pages were also down 3.35 percent. The numbers erase a flat 2006, where the fourth quarter of that year wiped out decent gains through the third quarter. The year concluded with a 0.61 percent revenue "gain" over 2005.
All hope now seems to rest on the revenues to be made in ancillary businesses such as e-media and events. ABM president and CEO Gordon Hughes emphasized these segments when he noted "continued industry growth" in a statement accompanying the results, pointing out that digital business has been growing "in excess" of 20 percent. ABM's T-BIN numbers, which track trade show activity, recorded a 6.60 percent increase in revenues over 2006.
ABM attempted to put a good face on the print results, going so far to suggest "ignoring" the computer, software, telecom category—the report's top decliner. "In fact, ignoring the 'Computing, Software, Telecom' category would result in an overall 0 [percent] change over 2006," contends ABM's analysis. This of course begs the question of whether the rest of the declining categories should also be ignored.