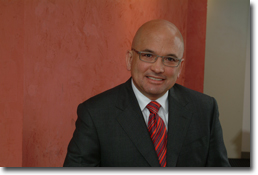 As traditional publishing companies adapt to the e-media space, it's necessary that they evolve with enough rapidity that the transition seems effortless to readers and advertisers. "Audience development" is a term coined by companies looking to do so, and newly-formed AD roles are often filled by staff found outside the traditional publishing sector.
Nick Cavnar, vice president of circulation and database development with Hanley Wood Business Media, has been with the company for nine years. Cavnar says that while there is a traditional circulation group in charge of controlled circ for Hanley Wood's magazine audiences, his role has changed during his tenure.
While still involved with the direct marketing that he says used to "be the core of the circ job, [as] the primary business was on the creative side of marketing," Cavnar finds that the database for magazine/newsletter subscribers and registrants for other events is where he is now focused.
He explains, "Not only building the audience, but making the audience accessible for all the communication we may need."
With a new round of hires from the e-media world (which he defines as individuals who have dealt with a strictly online audience) in Hanley Wood's online search group, Cavnar observes an unsettling pattern. "Frequently, it's just a big emphasis on traffic, getting as many e-mail addresses as possible. Understanding how to tie everything together around the individual, the identification, the demographic information, how to store all of that and make that accessible is a skill that we really have developed more highly on the traditional magazine side."
On the e-media side, clickthrough rate is paramount. "I see people coming from the e-media world who have very little understanding of databases because everything is driven around traffic, not necessarily registering users," says Cavnar. "You need to get people to register, give them incentives, understand behaviors on how people respond to certain things."
As Cavnar notes, the disconnect is apparent, "They [e-media staff] haven't had that intensive focus on maintaining the database, watching over duplication, making sure you have the right identification on everybody."
Direct Marketing Lapse
In recent years, Cavnar hasn't dealt extensively with hiring (Hanley Wood's market is residential construction, which has decreased from a million homes being built a year to 300,000 units) on his side of the business. He says that Hanley Wood has also invested in staff with specialized analytical skills.
Cavnar partially attributes the overall loss of focus and skill set in audience development to the shift of direct marketing to direct mail. "We're down to the point where everything became the same, simple packages, the same simple efforts. We don't have as much of a focus on real direct marketing skills that we used to in staff."
A few tried and true tools have been found for controlled circ, he says, and there hasn't been much innovation past this since.
"I look around my organization and feel like we have holes in our skill in our direct marketing, as we try to communicate more and produce more with our audience," Cavnar says.