Attracting Top Talent

How publishers at Garden and Gun and 5280 reeled in big editorial fish.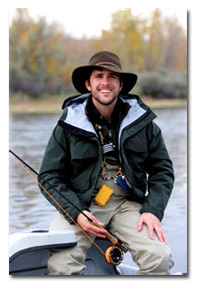 A lot of people scratched their heads when word got out last month that Sid Evans, editor-in-chief of Field and Stream, was moving over to Garden and Gun, a high-end Southern lifestyle magazine that launched in April. Why would he want to leave a 111-year old, 1.5 million-circ publication and a well-established brand, to go to a new magazine based in Charlestown, South Carolina? According to Rebecca Wesson Darwin, president and publisher of Garden and Gun, Evans initially wondered that himself. So what changed his mind?
For one, it was a show of commitment. "I didn't know a lot about the Evening Post Publishing Company," says Evans. "But I could tell they were ambitious. They think there's a real opportunity in developing a number of titles for this affluent southern market, and I agree."
As with Evans, commitment was a major factor for Maximillian Potter, a former GQ and Premiere staffer, when he decided to join 5280, a regional magazine based in Denver, Colorado. Potter was sold, for one, on editor and publisher Dan Brogan's promise to provide a platform for Potter's forte-long-form, investigative journalism. But, as Brogan says, "Max wanted to know that we would make the commitment for that type of work, and pay for it."
Brogan showed his dedication when he agreed to publish a controversial and potentially litigious story about an Air Force cadet on allegations of sexual assault. Potter had been subpoenaed by the federal government because of the story, which had initially been commissioned and then killed by Men's Journal. But Brogan believed in the story-which ended up winning a National Magazine Award-and that helped Potter believe enough in Brogan and 5280 to move himself and his family to Colorado.
Why They Left "Home"
As a Tennessee native, editing a magazine about the South was already a draw for Evans, but Darwin helped drive that point home. "I knew Sid Evans was the person I wanted," she says. "He had a connection to the South and was a top-notch editor. So I kept talking to him about it and sent him issues he hadn't seen and he said he just couldn't get it out of his head."
Potter had worked on freelance stories in Colorado and says he knew it was a great place to write but, like Darwin, Brogan helped reinforce that notion. "They don't have the types of stories we have here out in New York City, and there's not a zillion other journalists here either," says Brogan.
"It was a chance to paint on a different canvas," adds Evans. "I get a charge working with creative people in a creative environment."
Darwin campaigned aggressively for Evans. She reached out to him directly and through people they knew in common-"others I knew he would listen to," she says. Her strategy was to show him the "tremendous growth potential" at G and G. "We were doing well, but I wanted him to see that he could make a big mark. I let him know that his editorial decisions would be respected."
Potter responded to an online job posting. He sent Brogan an e-mail with his salary requirements and asked if it was worth a conversation.
What Sealed The Deal
During talks, Potter says he was "assertively listening" for four key requirements: An environment unwilling to settle for mediocrity; stability; respect; and, of course, money. "We like to pretend it's not a factor, but it's pretty tough to surrender heart, soul and time to your subjects if you're worried about your own future," says Potter. Brogan says paying that much was a "leap of faith," but with a high return-readership has increased by 50 percent since Potter joined.
Tips for Attracting Top Talent
1. Demonstrate Commitment.
Editors want to see signs of stability and support if they are going to take a leap of faith on your company.
2. Sell your environment.
Highlight the benefits of working in your city, state and company based on what appeals to your candidate(s).
3. Show Room for Growth.
The chance to make a mark on something up-and-coming can be very appealing for editors.
4. Be determined.
Recruiting top talent takes persistence and confidence. If you know what-or who-you want, don't give up too soon.
5. Prepare to pay.
Maximillian Potter, executive editor of 5280, offers some advice: "Publishers get what they pay for. They need to think long term about who they are investing in and why."
Meet the Author
---