Attendance Up at Shows in Q2

Professional attendance at U.S. tradeshows was up dramatically in Q2.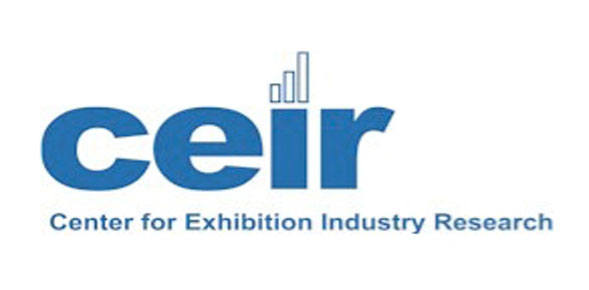 Professional attendance at U.S. tradeshows was up dramatically in the second quarter of 2013, according to a report released recently by the Center for Exihibition Industry Research (CEIR).
Attendance jumped 3.9 percent compared to the same quarter in 2012 and represents the largest bump in that metric since the first quarter of last year.
Overall, a composite of all the indices studied by CEIR indicates the exhibition industry grew 1.2 percent in the second quarter, down slightly from the same quarter last year when overall growth was 1.5 percent and about even with the first quarter of 2013 when the industry grew 1.3 percent. Nevertheless, it represents the 12th consecutive quarter of growth for an industry that was hit hard in 2008 and 2009 by the recession.

"The exhibition industry has effectively weathered the recession," says CEIR economist Allen Shaw in a statement, "and is a valuable business practice, despite ongoing uncertainty from lawmakers in Washington."
Referring to that "ongoing uncertainty from lawmakers," the government sector had the most substantial decline of any of the 14 industry sectors that CEIR monitors. Overall activity in government-related shows dropped nearly 10 percent compared to the second quarter of 2012.
The strongest sectors were professional business services, raw materials and science (both growing 3.9 percent) and food (3.4 percent).
While drastic budget reductions at multiple levels of government and the ongoing federal sequestration were clear indicators of the problems with the government sector, somewhat baffling was a decline in shows related to building, construction, home and repair, which declined by 1.8 percent despite a recent resurgence in real estate, construction and home sales.
The 1.2-percent growth in the exhibition industry lagged only slightly behind growth in the larger economy, as indicated by the growth during the same quarter of real gross domestic product of 1.4 percent.
The CEIR Index was on par with GDP in the first quarter after lagging behind it since early 2012. The CEIR Index is determined by a formula that takes into account four metrics: net square footage, professional attendance, number of exhibiting companies and gross revenue.
The average number of exhibitors at shows declined 0.5 percent compared to the same quarter last year, the first time that metric had not seen a rise since 2010. Net square footage was flat compared to last year's Q2 report, when it was up a slight 0.1 percent.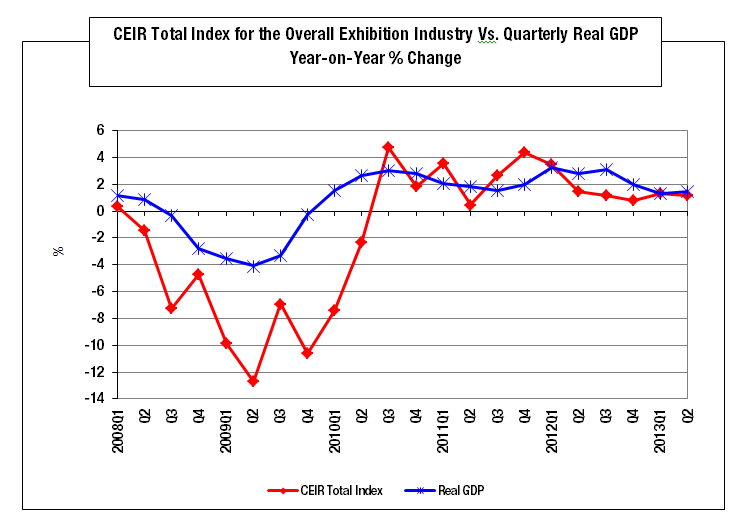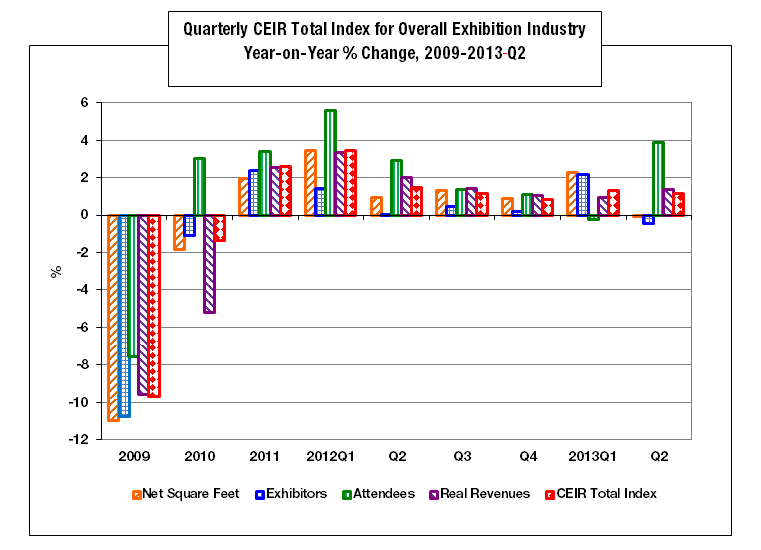 To stay updated on the latest FOLIO: news, become a Facebook fan and follow us on Twitter!
Meet the Author
---