Attempting to Solve the Duality of Data Collection and Privacy

Mezzobit launches tag management platform and non-profit watchdog combo.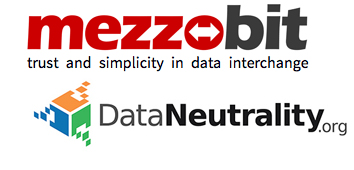 When it comes to audience data collection and analysis, digital media providers are finding themselves in a peculiar predicament. Data is at the core of digital publishing—it's crucial for content development, marketing, engagement metrics and, subsequently, monetization. Website visitors and mobile device users are tracked by all kinds of measurement platforms. Massive amounts of data are being passed back and forth.
Yet, the public and lawmakers have latched on to digital privacy protection and the stream of revelations on the NSA's tracking methods aren't doing the digital media industry any favors. In the meantime, Do Not Track legislative efforts are ongoing.
And trust issues aren't limited to the consumer side of the equation, either. At the enterprise level, publishers often discover that their data partners are sometimes collecting way more data than was originally agreed on. Other pain points include a minimal understanding of what's actually happening on the website, technology overhead, lost data exhaust and confusion over data liability—legal grey areas and who's responsible for what.
"Consumers are becoming distrustful of what's happening online," says Joseph Galarneau, the former COO and digital general manager at Newsweek/The Daily Beast and founder of Mezzobit, a startup that manages and monitors data flows between websites and their business partners. "And enterprises are struggling with how to respond to it. And they have some distrust, too. They don't have the apparatus to understand what's happening on the website."
Galarneau says websites average at least 20 different tags from an endless array of data collectors—affiliate marketing setups, audience measurement tools, data management platforms, marketing automation and retargeting, paid search, display advertising networks—the list goes on.  
Stepping into the fray is Mezzobit, which Galarneau set up as a hybrid company—an enterprise, tag-management solution to help companies gain control of the data being collected and transmitted from their websites, and a separate non-profit watchdog called DataNeutrality.org comprised of a mix of consumer advocate, publisher and data collector board members.
Mezzobit, which is currently making its funding pitch rounds and expects to close a seed round in the fourth quarter, provides a single tag that replaces all third-party tags, which feeds data into a customer dashboard for easier tracking and management. It's a freemium/SaaS model, no charge up to 20 million monthly impressions. Beyond that, a monthly enterprise subscription kicks in.
In the meantime, the non-profit DataNeutrality group will have access to Mezzobit's data operations, inspecting how well the company is complying with its own privacy rules. Customers receive regular updates from the DataNeutrality board on that compliance.
"The current system is broken," says Kevin McKean, the former editorial director of Consumer Reports and current advisor for DataNeutrality. (Rounding out the non-profit's leadership team is executive director Sharon Christiansen Geddes, a former assistant general counsel at the U.S. Department of Justice.) "The FCC would like to do something about it, they're making public comments, but things are moving too quickly. The W3C is going nowhere with this. There are lots of smart people in the group, but they can't come to a consensus. [Mezzobit] is an attempt to create a socially responsible data management company. To me that's an interesting juxtaposition."
The consumer advocates, publishers and data collector board members, along with McKean and Christiansen, will create the compliance rules, says Galarneau, and regularly audit Mezzobit's operation, sending report cards back to customers. "They set the rules and show we're complying with them," says Galarneau.
"My angle is on what's in it for the consumer," adds McKean. "At a minimum, by having those consumer representatives on the board—who will be known quantities watching out for the interests of the consumers—we will be giving them a ringside seat to the process of data collection."
The model follows in many ways the industry's stated self-regulation preference over federal or state legislation, but with the addition of consumer advocates on DataNeutrality's board.
"What we're trying to do is create an environment that is totally open, with a verifiable, independent way for folks to see what we're doing," adds Joseph Titlebaum, Mezzobit's general counsel and chief privacy officer.
Meet the Author
---