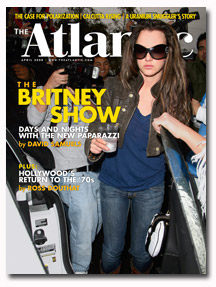 In its push to become more modern, digital-friendly—and finally profitable—the 150-year-old Atlantic has hired an integrated marketing agency to handle its rebranding.
"The overall effort is to make the Atlantic more contemporary," Justin Smith, Atlantic Media's president of consumer media tells FOLIO:. "It's not an overhaul as much as a refinement—we're a completely multiplatform business now." To illustrate his point, Smith says the Atlantic's digital audience is larger than its print audience—and it's growing.
New York-based Euro RSCG Worldwide will oversee the rebranding project—part of an overall retooling that includes a redesign of its print magazine (by renowned design firm Pentagram) and relaunch of its Web site (by New York-based digital shop Bond Art and Science).
The work is slated to be completed in the fall, Smith says, with the roll out of a full-scale marketing campaign to communicate the brand message—something the Atlantic has never done.
The Atlantic has made a concerted effort in recent months to reposition its brand, stripping the pay wall from its online archive and putting Britney Spears on its April cover—drawing the ire of some longtime subscribers. The magazine relocated its ad sales force from Washington to New York, hiring publisher Jay Lauf from Conde Nast's Wired to oversee the department.
Last month, the magazine launched a new Web brand, the Current, to give its political and opinion writers a stronger foothold on the Web.