The Atlantic Names Jeffrey Goldberg Editor-in-Chief | People on the Move – 10.12.16

Salon hires 11, Liz Heron leaves HuffPost, and more...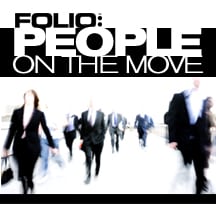 Jeffrey Goldberg is now editor-in-chief of The Atlantic, and will report to president Bob Cohn. Goldberg replaces James Bennet, who left in spring for The New York Times.
Goldberg joined The Atlantic in 2007 as a national correspondent, and is renowned for his long-form reporting.
"As with James Bennet and Michael Kelly before him, Jeff was first a great journalist. He is, in himself, the property we prize. Our confidence in Jeff is that, understanding talent, Jeff will lead a great-talent enterprise," David Bradley, Atlantic Media chairman, wrote Tuesday in a staff memo. "Jeff's assignment is to make The Atlantic an unequaled talent destination for all our editorial disciplines. It is talent, not format, that has drawn us to Jeff."
Goldberg is the fourteenth editor at the publication, and will oversee editorial in print, digital, and video, in addition to advising CityLab and AtlanticLIVE from a distance.
"I love The Atlantic, and I'm very excited to take on this new challenge," Goldberg said in a press release. "The Atlantic's core journalistic mission—to be the magazine of the American idea—has never been more urgent. I've worked at great magazines, but The Atlantic's mission is singular; its staff is enormously talented; and its future is exceedingly bright."
---
Salon.com has hired 11 as the 20-year-old internet magazine looks to expand its coverage and multimedia capabilities.
Alex Bhattacharji is now executive editor. Jeremy Binckes is now cover editor. Chauncey DeVega is now senior reporter of news and politics. Manny Howard is now deputy editor. Alli Joseph, known for her coverage of Native American affairs, is now contributing editor. Conservative writer and commentator Carrie Sheffield is now senior politics and business reporter. Matthew Sheffield is now a political reporter. D. Watkins is now editor-at-large.
On the multimedia side, Chris Murphey has been hired as senior video producer; Lauren Schiller has been hired as executive producer of podcasts; and Josh Zepps has been hired as a video anchor.
---
Here are the rest of this week's people on the move….
Liz Heron, executive editor of The Huffington Post, is leaving the company. She joined HuffPo in September 2015 from a role at Facebook.
Susan Farkas is now publisher of The Washingtonian. She replaces president and publisher Catherine Merrill Williams, who will assume the title of CEO.
Fusion has promoted Dodai Stewart to editor-in-chief from her role as executive editor of the title. She formerly worked as deputy editor of Jezebel.com, as well as executive editor of Bauer Publishing's J-14 magazine.
In Time Inc. news, Sarah Nathan is now executive digital editor of People, from her position as news director at People.com.
xoJane has hired back Cat Marnell as a contributing editor. Marnell, known for articles which glorified her party girl lifestyle, was a founding beauty editor at the magazine before leaving to write a book, and do some…other stuff.
Time Inc. has also named Judith Hammerman as vice president of global data commercialization.
Popular Science continues hiring with the addition of Rachel Feltman and Amy Schellenbaum as science editor and online director, respectively. Feltman joins from earlier roles on the science beat at The Washington Post and Quartz. Schellenaum joins from her role as digital editor of Travel + Leisure. Prior to that, she was a senior editor at Vox Media's Curbed. Both start on November 1.
Dan Primack is leaving his role as senior editor on the venture-capital beat at Fortune. Primack, who edited the "Term Sheet" newsletter, will join an unnamed media startup founded by Jim VandeHei and Mike Allen, both formerly of Politico.
Sam Escobar is leaving their post as beauty editor at Good Housekeeping to join Bustle as a senior affiliate editor. Escobar has been with Good Housekeeping since April 2015.
Atlantic Media's National Journal has hired one and repositioned two. Erin Durkin joins as a health care reporter from roles at Inside Health Policy and FDA Week. Andrea Drusch and Adam Wollner are now on the congressional team from Hotline and presidential election beat, respectively.
Bloomberg Media named David Welch Detroit bureau chief from his position as deputy team leader for auto coverage. Craig Trudell was named U.S. auto team leader from his position as Asia auto editor.
Meet the Author
---