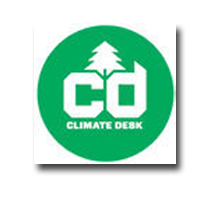 A major partnership that has been in the works since last year has come to fruition. The Atlantic, Mother Jones and Wired, along with Slate, Grist, the Center for Investigative Reporting and PBS current-affairs program "Need to Know," have teamed up to launch Climate Desk, a project dedicated to exploring the impact of climate change.
Hoping to tap into a combined online audience of more than 25 million monthly unique visitors, 1.5 million print readers and an anticipated TV audience of 1.5 million, the group will begin by publishing a series of articles exploring how American businesses are adapting to the liabilities, risks and opportunities surrounding climate change. During the final two weeks of April, two dozen stories on the topic will be posted to partner Web sites as well as to theclimatedesk.org.
"Not only is this experiment intriguing to participate in, but we all benefit from the skepticism and rigor that comes from having to test your ideas against a whole new set of editors and readers," Slate editor David Plotz said in an announcement.
Back in December, The Atlantic editorial director Bob Cohn told FOLIO: that collaboration between news organizations is one important way content creators to help resolve the difficulty in covering expansive, dynamic topics under dwindling resources.
"Pooling resources, whether it's money or reporters or technology, can make good sense for outfits that want to remain ambitious in lean times," he said. "We all still want to beat the other guy, but sometimes the best way to unpack a complex and multi-dimensional story may be to forge ties with like-minded colleagues."