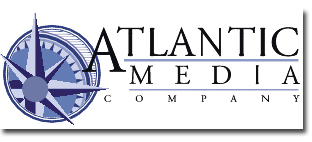 The Atlantic Media Company names Kevin Delaney as editor-in-chief of its still untitled digital global business brand. Delaney brings over a decade of experience at The Wall Street Journal to this developing role.
Delaney, whose last day with WSJ was on Tuesday, January 17, says of the Atlantic Media move, "There's a singular opportunity to create something dynamic, digital and journalistic. It's exciting to start a new business brand from scratch: one that is digital first and global, and one that's going to have a good mix of news and analysis."
The new publication will live in Atlantic Media's portfolio alongside The Atlantic, National Journal and Government Executive, and is slated to exist as its own brand. The title will be a consumer read. "This is designed to have a global, professional business readership; but it's a consumer approach, not designed for a specific audience," Delaney tells FOLIO:. "It's for a readership who wants information about markets that are important to them."
As plans for the brand are still in embryotic stages, Delaney could not offer an exact launch date beyond the general perimeter of 2012.
"To further find the identity and content of the site, that's my focus now," says Delaney. "Right now, the primary and full focus of the brand is digital. That's what we're going to really see from the Atlantic Media approach now: investing more in digital."
To that end, Atlantic Media announced more changes to its digital masthead this week. John Metcalf began as a staff writer with The Atlantic Cities; he was most recently a writer for WJLA/Channel 7's weather blog. Matt Haber signs onto The Atlantic Wire as news editor. Jen Doll is slated to join The Wire on January 30 as senior writer; she comes from The Village Voice, where she blogs for Runnin' Scared. Andrew Cohen, formerly a correspondent with TheAtlantic.com, is promoted to contributing editor with the site.