Atlantic Media's Government Executive Goes Local

The brand now has offerings for state, county and city government sectors.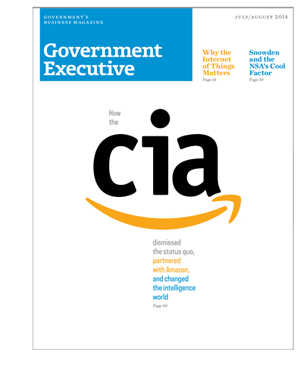 This week, Atlantic Media expanded the reach of its Government Executive brand into state, county and city governments.
Previously, Government Executive was tailored towards offering federal-level elected, appointed and public sector managers information and analysis on pressing issues. Obviously, now that strategy has been extended into hyper-local markets. Constance Sayers Witherspoon, group president, refers to it as "a natural step."
The national campaign is expected to reach over 15 million government and private sector influencers. Plus, 350,000 readers have already signed up for the first newsletter. Also, later this year, the brand will introduce a mobile app, online utility tools and ebooks.
Michael Grass, who is a recently hired senior editor, will spearhead the initiative. In a statement, Grass suggests that the new audience will strengthen the brand's overall value and ability to better serve its core mission. "As I've been talking with local government practitioners across the country, so many are innovating and serving their residents in new exciting ways. Government Executive State & Local will amplify these success stories."
Meet the Author
---