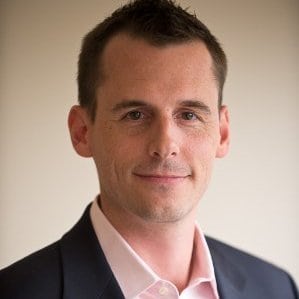 Atlantic Media chief operating officer, Michael Finnegan, has been named president of the company. He was promoted from chief financial officer to COO just six months ago.
Finnegan fills a position that has been vacant since Justin Smith left Atlantic Media in late 2013 to join Bloomberg Media as president.
In his new role, Finnegan will continue to serve as second in command to Atlantic Media chairman David Bradley, overseeing strategy and management of Atlantic Media's portfolio of media brands.
According to a release, Bradley wrote of Finnegan's promotion in a memo to the Atlantic Media Staff saying, "Across these last six months, nothing has changed in my regard for the pure force of Michael's mind. Where I am evolving is in my view of its centrality to our work. Media is as intricate a strategy puzzle as I've seen in my, now-long, career."
Finnegan's new assignment comes at a time of notable growth for Atlantic Media. For each of the past two years, revenues across all brands grew twenty percent and, according to the company, are on track to achieve similar growth this year.
Quartz, Atlantic Media's global business brand, is also contributing to the larger company's success. Launched in late 2012, Quartz grew revenues by 84% and traffic by 65% in its third year of operation.
In recent years, Finnegan has been focused on positioning the company's divisions for growth; bringing data and analytics to the forefront of the Atlantic Media management decision-making process and constructed over one hundred revenue and content partnerships.
"Atlantic Media has always been an innovative company and is well positioned to continue its growth," said Finnegan. "We have one of the best leadership teams and talent pools in the business allowing us to respond quickly to the changing media landscape."