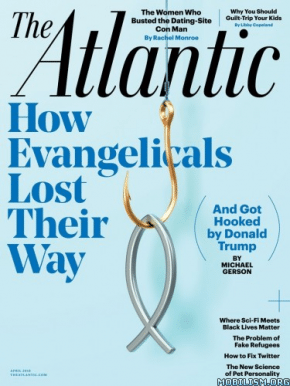 The Atlantic has tapped Ellen Cushing as its senior tech editor, to help lead and establish the new San Francisco bureau. According to a statement from editor-in-chief Jeffrey Goldberg and editor of TheAtlantic.com Adrienne LaFrance, this hire was made in an effort to grow the brand's reporting team and coverage of technology and Silicon Valley. Cushing is joining The Atlantic from BuzzFeed News where she served as an enterprise and tech editor.
Cushing will report to editor of The Atlantic's Science, Technology and Health sections, Ross Andersen, and will work to develop the brand's reporting on companies, individuals, and shifting centers of power in Silicon Valley. Taylor Lorenz will also be joining Cushing and Andersen as a staff writer at the end of this month from her post at The Daily Beast.
Other recent hires at The Atlantic include Hannah Giorgis as a staff writer on the culture team, Adam Harris as a staff writer covering education, Christi Parsons to lead The Atlantic's newly formed Talent Lab, Katherine Wells as executive producer of original podcasts, and Lauren N. Williams as a senior editor.
---
Here are the rest of this week's people on the move…
After nearly three decades with the brand, Peter King has announced his departure from Sports Illustrated and has signed an exclusive deal with NBC Sports to continue his weekly Monday column there, as well as make appearances on their radio and television platforms. While at SI, King made a name for himself as a senior writer and through founding the stand-alone NFL site, The MMQB.
"Peter, in my opinion, is one of the five most important figures in SI history," says SI editor-in-chief, Chris Stone. "One, for the following he's built covering North America's most popular sport, and two for his willingness to embrace new approaches to journalism and storytelling."
The New Yorker announced a series of internal promotions:
David Rohde was promoted to executive editor. He'll share that role with Jessica Winter, who joined as executive editor from Slate a year ago. Rhode will focus on news and investigative reporting, while Winter will focus on culture and features.
Online features editor Emily Stokes was named a senior editor of the magazine.
David Haglund, currently the site's literary editor, will succeed Stokes as features editor.
Senior editor Carla Blumenkranz will once again take on the role of online news director, presumably in the run up to the 2018 midterms.

Deputy news editor Eric Lach will take on full-time writing and editing duties of the site's short-form news vertical The Current.
The Cut made two hires this week. Katie Heaney is joining the brand as a senior health writer, covering health, wellness and psychology, and Liane Radel is joining as a senior photo editor,  producing monthly photo shoots and leading advancement with the site's work with both established and up-and-coming photographers.
Heany was most recently a freelance journalist and has contributed to the Cut for several years, writing on a variety of topics including those related to mental health. She also has worked as a writer and editor for BuzzFeed, and is an author of two memoirs and two novels.
Radel was previously photography and bookings director for Harper's Bazaar and Cosmopolitan, and was awarded twice with Hearst's Editorial Excellence Award for Photography. Her work has also won an ASME Cover of the Year Award for Fashion and Beauty.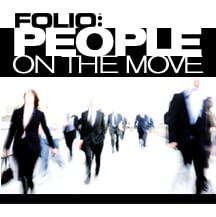 Scott Saperstein was recently appointed to vice president of video sales at Condé Nast. Saperstein comes from Viacom where he most recently led new business development and client strategy. In his new role, he will oversee enterprise digital video sales across the company's portfolio of brands and will report to Evan Adlman, senior vice president of enterprise sales.
Slate's Amanda McCartney is leaving her post at the publication for the newly created position, director of audio and podcasts, at the New York Times.  
The Weekly Standard tapped Adam Rubenstein as its newest full-time assistant opinion editor.
Conservative news watchdog Accuracy in Media named Gus Portela as executive director and Carrie Sheffield as national editor.
DC Inno's Samantha Sabin is joining Morning Consult as a brands reporter. Jon Reid will be leaving his post as health reporter at Morning Consult and starting at Bloomberg Law, covering telecom.