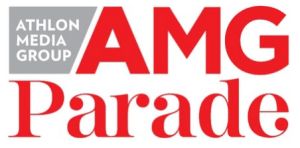 AMG/Parade is officially set to acquire Harris Publications. The news was announced Friday morning following a judge's ruling that Athlon's bid offered the most money to creditors spurned when Harris shut down on April 29.
The acquisition forms part of a new content division within AMG/Parade titled PEP (Partner Enhancement Program). PEP will distribute both editorial and branded content ranging from custom magazines to podcasts and games.
AMG/Parade will acquire the rights to 74 titles, as well as the related digital properties, though it is unclear how many of the properties will remain open. Alexis Collado, a spokesperson for AMG/Parade, said the company is in talks with many of the 65 staff members laid off in April, and expects some key players to join its staff.
Regardless, it is unlikely that the acquired titles will have much in common with the niche magazines of Harris Publications' past.
"We'll continue to evolve our content from print centric platforms into over-the-top (OTT) media to gain knowledge and strength in visual platforms," Collado said in an email. "Vertical titles, such as Harris Publications, are a perfect venue for this space."
OTT generally refers to the distribution of content to consumers outside of a subscription service. For magazines, this means articles from niche titles, without necessarily producing any niche publications. In other words, syndication. AMG/Parade already has several articulations of OTT with products like the customizable Dollar General, as well as "TV Times," which they sell in bulk to various newspaper partners.
While the terms of the agreement are yet to be released, the New York Post reported that Harris Publications valued its assets at $2.9 million at the point of closure. AMG/Parade also purchased subscription rights, which Collado said will add incremental revenue streams to their existing operations.
Lisa Delaney, SVP and chief content officer, will oversee content for PEP and the acquired Harris brands. Kevin Craig, VP of newspaper sales solutions, will oversee sales.
Athlon Media Group acquired Parade Media Group from Condé Nast in September 2014. In addition to Parade, the company publishes American Profile's Community Table, Communitytable.com, Athlon Sports & Life, Relish, Spry Living, and about a dozen preseason sports annuals under Athlon Sports & Entertainment Group (SEG).