The Atavist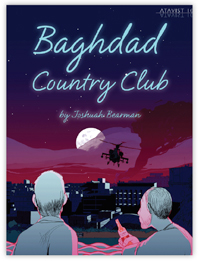 A hybrid product that mixes long-form journalism content with proprietary app development technology.
Long-form journalism app The Atavist made its debut in early 2011, at a time when lengthy magazine features were no longer priority for many publishers.
"The impetus of the launch was two-fold: looking to create a home for a certain length of work, a story that was too long for most magazines, but not long enough for a book," Atavist founder Evan Ratliff says. "Two of the three founders came from the world of magazines, so we experienced the shrinking of feature wells in most magazines. The second part was around the multimedia, and there were lots of mags taking print features and putting them online, but there were very few people designing and creating stories to be digital first."
Publishing Chops? Check. Tech Chops? Check.
Ratliff's publishing credits include The New Yorker, Outside, National Geographic and Wired; co-founder and consultant Nicholas Thompson is a senior editor with the New Yorker. Jefferson Rabb, a programmer and designer who has created web presences for authors Haruki Murakami and Jhumpa Lahiri, completes the founding trifecta.
The three men put up their own money (a low five-figure sum) for the launch.
The first step in the project's development was building the technology. Raab developed the coding, despite his inexperience with building for the iPad and the iPhone. After the initial framework was in place, The Atavist team went through "a long period where we went back and forth about what it looks like, what it should entail," says Ratliff. The app features character profiles, audio and video capabilities.
Generous Contributor Fees
After the app itself was solidified, Ratliff and Thompson began to connect with authors about contributing content. Writers are not only paid for their stories, but receive 50 percent of the revenue from reader downloads.
Since its launch in January 2011, The Atavist has published 10 editions, as well as a one-off collaboration with publisher Random House. Only single copy editions were available for purchase at time of print, but a subscription model is next up for the publisher.
The Atavist is also finding success in its CMS. "It turns out that there was some demand for a content management system that publishes directly into apps. Outside of our own publishing, we have licensed it to tech conferences and Pearson," says Ratliff.
Now staffed with 6 full-time and 1 part-time employee, Ratliff says transitioning The Atavist from a side project to a full-blown business proved to be challenging.
"It's easy to say, 'It's my project', but it's harder to form actual structure around it: When does the fact-checking need to come in? When are the deadlines? What does the production process look like?" says Ratliff.
Progress So Far
After a low five-figure investment from the three founders, the operation has published 10 editions since its January 2011 launch. For now, only single copies are available for purchase but this year the publisher will implement a subscription model. Authors are paid 50 percent of revenues from reader downloads. So far, 100,000 copies have been sold.
Meet the Author
---