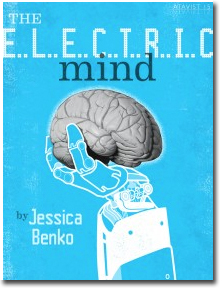 Long form digital journalism publisher and app developer The Atavist secured a round of funding worth $1.5 million. The first million was confirmed last week, while founder Evan Ratliff says the rest is committed and "will happen over the coming weeks."
The Atavist launched in early 2011, the brainchild of Ratliff, co-founder/New Yorker senior editor Nicholas Thompson and programmer/designer Jefferson Rabb. The company has generated a fair amount of buzz in the industry with its author model (contributing writers receive 50 percent of download revenue) and its homegrown content management system for simple app creation. The company now claims TED and The Paris Review as clients.
"The money is largely earmarked for development, so both the staff to further build out our software platform and the technical infrastructure to handle it. We're staffed up pretty well at the moment, with three amazing coders. But we also have some pretty big plans for the technology," Ratliff tells FOLIO:. "So we wanted to make sure we had the resources to make everything happen while still taking care of the clients we have now."
These developments include optimizing for more traffic, as well as moving onto Amazon's Web servers. A website redesign is currently underway at The Atavist, as is subscription capability for the iPad and the iPhone.
Atavist staff also hopes to build a community of writers, authors and "creators" around a free version of the CMS. Ratliff says, "We want to make sure we have enough time and staff to give that community attention as well. There is a lot of technology around making that work, which we've had in progress for a while and now is in beta testing."
As of January 2012, The Atavist sold 100,000 issues.