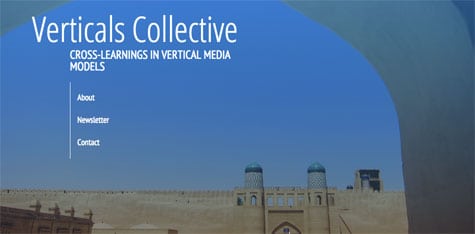 Among the many services associations provide, there are four central ones: harness the collective power and knowledge of a market, offer educational events and other community-building functions, provide research and—with the bigger organizations—provide representation on Capitol Hill.
All well and good, but the problem some associations are facing, particularly in transitional markets like media, is the membership begins to diverge into their own strategic and tactical realities. Broad-based representation and advocacy becomes much more difficult.
Market forces don't impact everyone equally. Portions of some markets shrink to a degree that their association representation can't continue as a standalone entity, forcing a merger into a larger organization where it becomes one vertical among many others that have a tangential resemblance. Memberships become dangerously dilutive.
Or the opposite happens. An association might shift to focus on the most lucrative or influential portion of its membership, gradually leaving sections of the market underserved.
So here's the point: Business leaders will fill the void by forming their own peer groups that, due to their more aligned business interests, are able to distill industry trends down to their specific needs. The fact that these groups even exist arguably points to the shortcomings of their market's association.
The question then is, are associations in danger of being displaced by these networks?
In media, there are two examples that I know of: The "B-Men," a group started by Farm Journal Media CEO Andy Weber, which consists of B2B media executives who gather regularly in off-the-record meetings to compare notes on market trends, benchmarking, best practices, etc.; and the Verticals Collective, a group started by Skift founder Rafat Ali that gathers smaller market, mostly digital, media execs who launched very niche, vertically-focused media operations to discuss, well, probably the same stuff.
The B-Men is, on purpose, an under-the-radar group. Its mission is not political in nature, it doesn't publicize its meetings or its membership, nor does it openly advocate for its members. But it does have a dues structure, members sign NDAs, they get homework, and it considers itself a somewhat formal executive network.
Ali has been more vocal about the Verticals Collective, mostly to advocate for business practices and strategies that are unique to niche digital media businesses that can get too caught up in the race for VC or are shrugged off by trade media overly focused on the trends and issues more germane to the big, more horizontal digital players.
Unlike the associations that these network members would normally belong to, both are unencumbered by discussion topics that have to be homogenized to appeal to companies that would otherwise have divergent strategic interests on common market dynamics. And both can be more carefully selective and deliberate in their membership invitations to avoid awkward competitive situations and ensure the most productive exchange of ideas and feedback. Lastly, B-Men and the Verticals Collective have none of the hard costs and infrastructure of old-model associations, which push dues, in these leaner times, uncomfortably high.
In a sense, formal associations are frustratingly bound to the curse and blessing of a strategically diverse membership, while groups like the B-Men and the Verticals Collective can dissect and share ideas in a much more like-minded context. And the freedom to express these ideas in a confidential setting is unmatched.
Yet I think the market needs both. Professionals still need associations—a larger sense of community is incredibly important, market research and advocacy are still crucial factors, and people still actually learn in a more diverse group that might encourage out-of-the box approaches to common problems. Meanwhile, specific drill-down ideas and challenges can be hashed out behind closed doors in the more exclusive setting of private executive networks.
Nevertheless, professional associations are under a lot of pressure to crack the code of an increasingly diverse and aging membership base whose business practices are no longer in common alignment.