In an association, the media group's relationship with the board can vary from micromanagement to laissez-faire. And whether yours exists at one of those two extremes or somewhere in the middle, there are some fundamental action items you can take to make sure the media group isn't seen as a troublesome cost center in a media environment that's increasingly challenged.
Sometimes, a pure business approach can muddle the mission of a media group. And that can be exacerbated by a board that doesn't quite understand how media works—an especially common characteristic of boards that typically are made up of members of a particular market, not media executives.
Stay Pragmatic

As the media industry continues to work through its own challenges, boards can sometimes be too reactive. "They tend to look at their media properties purely from a media standpoint and not from a messaging standpoint," says Erin Pressley, vice president of publishing, NACS Media Group (National Association of Convenience Stores).
Coming out of the recession, Pressley had to defend her magazine's monthly frequency in front of the board. "I had to lobby to keep the magazine at its current 12 times per year and not move to digital. My board is comprised of retailers who are very profit-oriented and not media people."
Pressley reminded her board that the media group's success should be measured by its ability to communicate with its members, not how much money it makes. (Try making that argument in the for-profit world.) "I shifted the focus to how well we deliver on our message and mission and not how much money we make and I walked out of that thankfully with our magazine intact," she says.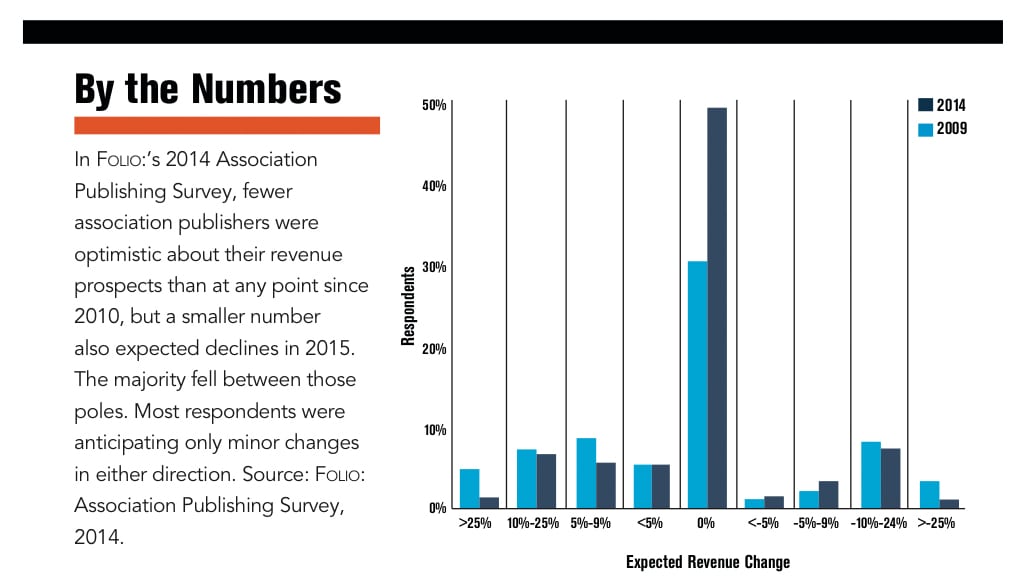 Move too quickly on measures intended to take costs out of a media group, such as print, and the association's message can become fractured. "When you reduce frequency or migrate everyone to a platform they're not ready to accept, you lose your impact," advises Pressley.
"The board has developed a very thoughtful financial stewardship. I've found that I have to explain that not all of our activities make money," adds David Beacom, publisher and associate executive director of the National Science Teachers Association.
He highlights a laboriously cultivated book review database that's never going to make money, but provides a great deal of value to the membership. "I have to explain that one every few years," he says.
NSTA's four journals bring in about $1 million in advertising revenue annually, which covers costs. Even so, there is often pressure to go digital-only to shave expenses and sooth environmental concerns. Like Pressley, Beacom cautions not to rush the decision. "We'll get there eventually," he says. "But when I ask readers, they still want the mix."
In the meantime, most association publishers are renegotiating vendor contracts on a regular basis to manage costs.
Play Politics

Even so, Pressley points out that keeping the board updated beyond the quarterly meetings goes a long way. "There's the political aspect—the association publisher should be talking with the board. But should you also create an advisory board that includes board members? A lot of it is understanding the publishing enterprise."
And Beacom discovered that when he started at the NSTA, the board never got the publications. "We didn't provide comp copies to our board members. I thought the case might be made better if they got to see the stuff. It gave them a channel to register comments and I have found that really diffuses any festering issues."
Beacom makes sure to attend all the board meetings, but he also catches up with board members at events. "I see them more often at our events. I make sure I get a weather report about what they're thinking and update them on what we're doing."